Shooter James Austin 3-Peats With Area 1 Revolver Win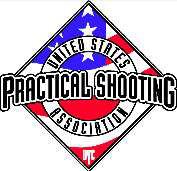 SEDRO-WOOLLEY, Wash. –-(Ammoland.com)- For the third year in a row James Austin of Fox Island, Wash. has claimed the Revolver division title at the USPSA Area 1 Regional Handgun Championship, Presented by Springfield Armory.
Austin, who won seven of 12 stages, led the field after winning the first two stages but fell to second behind Brian Noel of Mercer Island, Wash. Austin reclaimed the lead from Noel on the fifth stage and held it through the remainder of the match. Austin finished with a final score of 1160.8658 points.
"With seven stage wins, and his third consecutive Revolver division title, James is proving hard to beat when it comes to the Area 1 wheelgun match," said Chuck Anderson, the USPSA Area 1 director.
Noel, who won two stages, finished in second place with 1101.3063 points. Third place went to Sam Keen of Gallatin, Tenn. who also won two of the 12 stages in the match and finished with a final score of 1074.7420.
Rounding out the top five were Dan Short of Elk Grove, Calif. in fourth with won one stage and a score of 953.9938, and Alan Kies of Tacoma, Wash. in fifth place with 822.9192.
Kies' fifth place finish put him atop the senior competitors to take the Senior Revolver title. Ron McGraw of Cottage Grove, Ore. finished as the top Super Senior in the match with a final score of 639.9367 points.
The 2011 USPSA Area 1 Regional Handgun Championship, Presented by Springfield Armory, was held June 22-26 at Albany Rifle and Pistol Club in Shedd, Ore. and drew 318 top pistol shooters from around the country, as well as Alaska, Idaho, Montana, Nevada, Oregon, Utah, Washington and Wyoming, the states that make up the Area 1 region.
To learn more about practical shooting, or join the 20,000 members of the U.S. Practical Shooting Association in the most dynamic and fast-paced shooting sport around, visit www.USPSA.org, follow @USPSA_Shooting on Twitter, like USPSA on Facebook (www.facebook.com/USPracticalShootingAssn) or read the Practical Shooting blog (www.practicalshooting.posterous.com).
About:
USPSA is a non-profit membership association. Most of the more than 20,000 individual members belong to and regularly compete at one of the nearly 375 affiliated clubs and sections (groups of clubs banded together for mutual benefit) located across the United States. USPSA is affiliated with the International Practical Shooting Confederation (I.P.S.C.), which is comprised of approximately 67 nations. USPSA is the American region of IPSC. Visit: www.uspsa.org