House Vote Derails Obama Gun Reporting Scheme
No funding for reporting!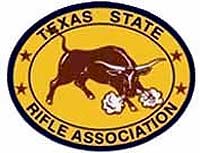 Houston, Tx –-(Ammoland.com)- BATF, on its own, does not have the authority to expand reporting on the sale of semi-automatic rifles.
The proposal was similar to multiple handgun sales reporting requirements which passed with the Brady Bill years ago. The threatened change would implement special reporting requirements for FFL dealers selling more than one semi-automatic rifle to a person within a 5 days and would effect Southwestern states that border Mexico: Texas, New Mexico, Arizona, and California.
The new requirement were expected to force ATF to generate 18,000 new reports in a year, not possible without additional funds and staff. Also, no one has any idea how this newly gathered information might be used. The acting president of the Brady Campaign last week characterized the additional burden for gun dealers and ATF as a "modest burden".
NRA promised a lawsuit to fight any attempt by the Obama administration to implement long gun reporting requirements by executive order.
Whether the Obama administration and U.S. Attorney General Eric Holder believed this could be done by executive decree or not is an unknown but the possibility was cut off at the pass today in Congress.
A Republican backed amendment to the 2012 Commerce, Justice and Science appropriations bill was offered by Montana Congressman Denny Rehberg. The amendment prohibited the use of Justice Department funding to enforce this new mandate. The amendment passed 25-16.
There is also speculation that the Obama administration used the diversion of the new reporting scheme as a smoke screen to distract attention from the growing scandal centered on botched gun trafficking stings which came to light in Mexico when drug cartel gunmen were found to have thousands of semi-automatic firearms provided by the U.S. government and walked across the border to lure cartel members. The government sting called "Fast and Furious" might be better label "Something and Far from Home" as U.S. agents and U.S. citizens were put in harm's way and netted few if any arrests.
More such "gun-walking" stings have come to light in Arizona.
Add to this, Fox News in Tampa reported on July 10th, that leaders of a transnational organized crime gang, Mara Salvatrucha or MS-13, ordered a hit on a U.S. Immigration and Customs Enforcement (ICE) agent in New York.
The Fox report went on to say that BATF, the Tampa Division, operated a gun-running investigation which involved "walking guns" into Honduras. Using tactics similar to Fast and Furious, 1,000 guns were sold to the MS 13 gang buyers. Again, these guns are being used against our agents and our citizens.
Second Amendment rights will not be sacrificed to drug lords and criminals hiding in Mexico, a country with a historically corrupt government and whose citizens are prohibited gun-ownership by their country's laws.
Any attempt by this administration to establish new law, either by administrative rules, executive order, or through Congress, will not be forgotten in the coming elections.
Sincerely, Alice Tripp
Texas State Rifle Association
About:
The Mission of the Texas State Rifle Association is to protect and defend the inalienable rights of the individual Texan to acquire, possess, transport, carry, transfer ownership and enjoy the right to lawful use of firearms for self preservation, for the defense of family and property and the common defense of the Republic and the individual liberties of the people. Visit: www.TSRA.com