Shooters – Slots Still Open for the IDPA World Championship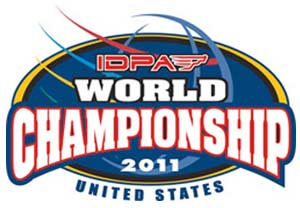 USA –-(Ammoland.com)- IDPA World ChampionshipDid you think you missed the chance to be part of the first ever IDPA World Championship? Well then I have good news for you.
We have a limited number of slots still available.
These remaining slots will be filled on a first come, first served basis. This is your chance to be a part of a truly extraordinary match that will not come around again for another four years. This is a perfect opportunity to combine a great shooting match with a family vacation.
The range is just one hour from all the attractions of the Disney World parks and almost equidistant from both the Gulf of Mexico and Atlantic coast beaches. Just what you need to make this your vacation destination of the year.
You can find the entry form available online at the IDPA website or in your 2nd quarter issue of the Tactical Journal. Entries need to be mailed to IDPA Headquarters at the address listed on the form. We will also be pushing the late fee date until August 1st. This is a unique opportunity that you don't want to miss. The details on the match are also available online at www.idpa.com. This will be the biggest, most intense and challenging match in IDPA's history. We hope to see you in Florida this September.
Team Selection
IDPA Headquarters asked our US members to take a moment to choose who you would like to represent the United States in the inaugural IDPA World Championship. Well the results are in and we have contacted the people that garnered the most votes in each division. Each of these people has expressed their honor at being elected to be the representatives for Team USA at this inaugural world event.
As with all of the teams, each of these members will be competing not only for their country but they will also be competing for individual standing at this match. We want to congratulate each of the people selected to fill Team USA. If you get a chance to meet one of these individuals out on the range please be sure to thank them. We hope that the members of all of the different country teams have a great match. Good luck to you all!