Michael McPhail Wins NRA National Smallbore Rifle Prone Championship at Camp Perry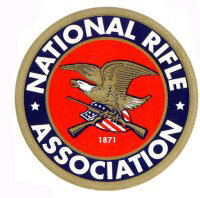 FAIRFAX, Va. –-(Ammoland.com)- Staff Sergeant Michael McPhail of Phenix City, Alabama, and member of the United States Army Marksmanship Unit (USAMU) has won the 2011 NRA National Smallbore Rifle Prone Championship with a final aggregate of 4796-401x.
Held July 24-29, the NRA National Smallbore Rifle Prone Championships are a part of the NRA National Rifle and Pistol Championships held at Camp Perry, Ohio each year. Comprised of a Metallic Sight and Any Sight championship, competitors take 480 total shots over the course of 12 matches from distances of 50 meters and 100 yards to determine who will take home the Critchfield Trophy.
Coming in second place overall was Mark Delcotto from Lexington, Kentucky, with a 4796-380x and McPhail's USAMU teammate CPT Christopher Abalo from Ft. Mitchell, Alabama, came in third with a 4795-388x.
"I'd like to thank the commander of the AMU, all the solders and support staff at AMU – coaches, other shooters, my teammates – and also the NRA and the volunteers." said SSG MacPhail. "Without the volunteers this match would never even happen."
Renowned shooter Nancy Tompkins of Prescott, Arizona, won the High Woman award with a 4794-375x as well as the Any Sight Championship with a 2400-200x. Reya Kempley from Carson City, Nevada, shot second with a 4794-352x and Sarah Beard of Danville, Indiana took third with a 4790-351x. Kempley also won the Metallic Sight Championship with her aggregate of 2400-182x.
The National Rifle Association and the Civilian Marksmanship Program conduct the National Matches at Camp Perry each summer. Participants range in experience levels from novices to Olympic-level shooters, and include civilians, military personnel, and law enforcement officers. The NRA National Rifle and Pistol Championships are open to everyone; NRA membership is not required.
For more information about the National Rifle and Pistol Championships at Camp Perry or other competitive shooting events or programs, visit www.nrahq.org/compete or call (703) 267-1450.
Complete list of winners follows:
National Champion: SSG Michael Mcphail, USA – 4796-401x
2nd: Mark Delcotto – 4796-380x
3rd: CPT Christopher Abalo, USA – 4795-388x
Civilian Champion: Mark Delcotto – 4796-380x
Woman Champion: Nancy Tompkins – 4794-375x
Senior Champion: Peter Church – 4791-352x
Intermediate Senior Champion: Larry Parker Sr. – 4788-349x
Colegiate Champion: Sarah Beard – 4790-351x
Junior Champion: Sarah Beard – 4790-351x
Intermediate Junior Champion: Katie Bridges – 4784-340x
Sub-Junior Champion: Sammy Richardson – 4751-270x
Service Champion: SSG Michael McPhail, USA – 4796-401x
Any Sight Only Champion: Paul Nordquist – 4796-371x
High Visitor: Keigh Ridgeway – 4785-340x