Gunner Racaza Outpaces Michel For EGW Area 8 Open Win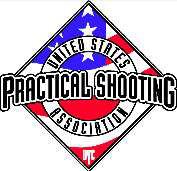 FREDERICKSBURG, Va. –-(Ammoland.com)- Team Limcat's J.J. Racaza of New Milford, N.J. outgunned the defending champ, Team Sig Sauer's Max Michel of Covington, La., to reclaim the Open title at the 2011 EGW Area 8 Handgun Championship. This is the fifth time since 2001 that Racaza has won the regional title.
Racaza began the match trailing in fifth place but quickly jumped to the lead with four consecutive stage wins starting on the third stage of the 10 stage match. He went on to win two more before finishing with a final score of 1229.9581 points at the Fredericksburg, Va. match.
"Area 8 is where J.J. has home court advantage. He's won the Open title here enough times to make him the odds on favorite whenever he shows up," said Harry Foltz, the USPSA Area 8 director.
Michel, the three time USPSA national champion, finished second with one stage win and a final score of 1174.5309. Third place went to PVT Shane Coley, of the U.S. Army Marksmanship Unit out of Fort Benning, Ga., who led the match early on after winning the first stage, one of two stages he won, but fell to second and ultimately third after the sixth stage, finishing with 1126.2264 points.
Team SVI's Chris Tilley, the two-time national champ from Raleigh, N.C., finished in fourth with one stage win and 1117.9157 points, while Bill Drummond of Boone, N.C. rounded out the top five with 1099.3175.
Elsewhere in the Open division contest, the reigning national champion Rebecca Jones of Hopewell, Va. claimed the women's title for the third time in the last four years and finished 21st overall with 915.8089. Jim Hand of Collegeville, Pa. won the Senior Open title with 837.2739 points. James Chestnut of Philadelphia, Pa. finished as the top Super Senior with 679.2781. Ben Thompson of Stewartstown, Pa., one of two juniors competing in the division, finished seventh overall with 1009.9682 points.
The U.S. Practical Shooting Association's 2011 EGW Area 8 Handgun Championship was held September 1-4 at the Fredericksburg Rod & Gun Club and drew over 300 top shooters. In addition to crowning champions in each of the six USPSA divisions – Limited, Limited-10, Open, Production, Revolver and Single Stack – the match also hosted a shooting fundraiser as part of a larger effort to raise money for the Wounded Warrior Project. To date the Area 8 region of USPSA, made up of Delaware, Maryland, New Jersey, Pennsylvania and Virginia, has raised over $7,300 for the charity.
To learn more about practical shooting, or join the 20,000 members of USPSA in the most dynamic and fast-paced shooting sport around, visit www.USPSA.org, follow @USPSA_Shooting on Twitter, like USPSA on Facebook (www.facebook.com/USPracticalShootingAssn) or read the Practical Shooting blog (PracticalShooting.posterous.com).