Leica Extends Current Consumer Trade-In Program on New Ultravid HD Binocular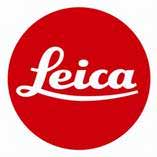 Allendale, NJ –-(Ammoland.com)- Leica Optics is extending its current consumer trade-in program for the new full-size Ultravid HD Binocular.
Trade in any brand and model of working binoculars at your Leica dealer between now and December 31, 2011 and receive an instant rebate of $100 toward purchase of any Leica Ultravid HD 32 model or $200 toward purchase of any Leica Ultravid HD 42 or 50 model.
Although ultra-light, the Ultravid models are extremely strong and robust delivering images with excellent contrast in an easy-to-use ergonomic design.
Available in 50, 42 and 32 mm lens diameter models, Leica Ultravid HD binoculars deliver the purest image quality possible via fluoride lens glass, which improves color fidelity and image contrast. The AquaDura hydrophobic lens coating repels water and dirt ensuring a clear view even in poor weather conditions.
The housing design's advanced technology virtually eliminates all stray light so that image brightness and quality is further enhanced. Working together, these features correct image errors and ensure clear visibility setting new performance benchmarks.
With Leica Ultravid HD binoculars, improved light transmission means images are brighter and colors more pure than ever before. And, a more refined focusing mechanism results in consistently smooth focusing, even at extreme ranges of temperature.
The new Ultravid HD class brings with it a multiplicity of improvements demonstrating what is technically possible today.
Visit https://bit.ly/Ultravid for promotion details, or www.leica-sportoptics.com for product information.