Team Sinclair Shooters Win & Set Records at F-Class Nationals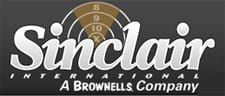 Lodi, Wisconsin –-(Ammoland.com)- Team Sinclair won the National F-TR Team Championship while Sinclair Team member Jeff Rorer won the F-TR Individual National Championship at the recent 2011 F-Class National Championship, held at the Winnequah Gun Club in Lodi, Wisconsin.
On top of that performance two team members set new individual national records.
This is the fourth National Team Championship that Team Sinclair has won in the past five years. During the individual matches, team member Jeff Rorer won the 2011 F-TR National Championship and set a new aggregate National Record while Brad Sauve set a new, national record with a score of 150 – 11X in the F-TR division, 600 yard match. Both national records are pending until NRA verification.
Sinclair was represented by Brad Suave, Jeff Rorer, Derek Rodgers, Paul Phillips and coach Ray Gross. Sinclair General Manager Bill Gravatt also competed in the match.
F-TR Division rifles must fire .223 Remington or .308 Winchester cartridges. A bipod and rear sandbag are permitted and the total weight of the rifle, with bi-pod can not exceed 18.5 pounds.
"It's great having these talented shooters represent us," said Sinclair General Manager Bill Gravatt.

"I love getting to these events to see what the shooters are using, and what problems they might run into. That gives us a chance to create products to solve those problems," continued Gravatt.
Sinclair International is the world's premier supplier of high-quality reloading tools, components, ammunition and accessories, plus unique competitive shooting and hunting supplies.
A member of the Brownells Group since 2007, Sinclair International stocks more than 15,000 items and supplies handloaders, shooters and hunters worldwide. To order, or for more information, call 800-717-8211 or visit www.sinclairintl.com and mention code PIK.