Brothers in Arms – The Next Generation of Firearms Training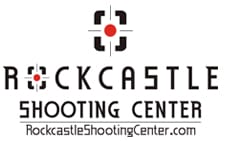 Park City, KY –-(Ammoland.com)- Two dynamic and newly formed companies in the shooting industry have announced a strategic partnership that will propel both companies' business models in the firearms training and education industry.
Rockcastle Shooting Center at Park Mammoth Resort in Park City, KY, owned and operated by Nick and Nathan Noble and Major General Jerry Humble USMC (RET.), has partnered with S&T Inc. and its subsidiaries INVICTUS and Labyrinth Guides. Owned and operated by Scot and Tom Spooner their company is one of the newest and most highly regarded tactical training and corporate consulting companies in the industry.
The facilities and grounds of Park Mammoth Resort and Rockcastle Shooting Center will soon become an important host sight and the base training operations for both INVICTUS and Labyrinth Guides. "This partnership is another example of two talented companies leveraging each others strengths. S&T Inc, can bring their clients into a world class training facility with a huge infrastructure, and Rockcastle gets to partner with an up and coming tactical training and corporate consulting company that is on its way to becoming the best of the best", said Nathan Noble, COO of Rockcastle Shooting Center.
INVICTUS (www.invictusagi.com) specializes in customized tactical training for law enforcement and military customers. The leadership team brings over 64 years of Special Operations Organization experience to the forefront in beginning the paradigm shift in how tactical trainers and consultants conduct business. INVICTUS does not offer canned training or standardized courses, relying instead on experience based, truly informed customized training that focuses on the customer's needs. The simple rule is, if the trainers do not have first-hand experience and true expertise in the customer's area of interest, they bring in a specialized trained individual.
"The business and marketing savvy of the Nobles, coupled with the leadership and tactical prowess of the Spooners, will prove to be a melding of talent that will place Rockcastle in the industry spotlight for the unforeseeable future", commented Scot Spooner, Co-founder of S&T Inc.
The Labyrinth Guides Inc. (www.labyrinthgc.com) leadership team is made up of individuals that have spent a majority of their careers within the United States elite Special Operations Organizations. The team offers private civilians, professional organizations, and corporate customers a new way to gauge the reality of their current situation. Guiding their clients through the challenges of every-day life and business, growth, expansion, teamwork, and culture building is their forte.
For further information on Rockcastle Shooting Center, a 2,000 acre shooting destination that offers world class firearms training and education visit our web site (www.RockcastleShootingCenter.com)