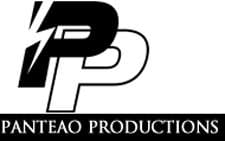 Columbia, SC –-(Ammoland.com)- Panteao Productions introduces a new DVD in the Make Ready series of instructional videos.
Following in the steps of the Adaptive Handgun video, Panteao now brings you Make Ready with Travis Haley: Adaptive Kalash.
Special Operations Veteran Travis Haley guides you through the different types of AK rifles that you may come across. He reviews modifications and caliber choices so that you can start with the best platform for your particular needs.
Other key points reviewed include proper loading techniques, safety manipulation, and dealing with malfunctions. The misconceptions of using the AK platform at long range are addressed along with establishing a zero that works for you.
DVD orders are being accepted on Amazon and by Panteao. Visit the Panteao website at www.makeready.tv
About Panteao Productions
Panteao Productions is a video production company that produces instructional videos from the top firearms instructors in the world. For more information about Panteao, visit www.panteaoproductions.com. You can follow Panteao on Twitter and find us on Facebook.