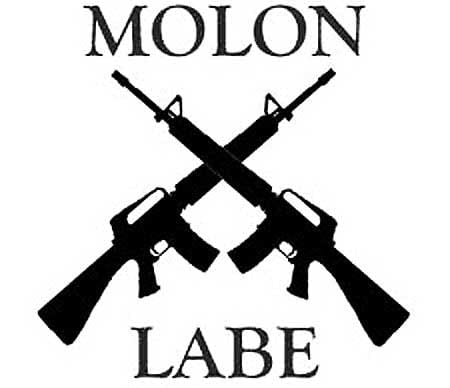 Illinois –-(Ammoland.com)- On Tuesday, January 24th, the Chicago gun grabbers launched a surprise attack on your gun rights by moving two pieces of extremist anti-gun legislation out of committee and on to the House floor for consideration.
The first bill is HB1294. This bill would require the ban and forced confiscation of every semiautomatic firearm you own.
The second bill is HB1599. If passed, this bill would increase jail time for owners of any guns banned by HB1294.
THE MACHINE PLAN IS CLEAR – THEY WANT TO MAKE IT A FELONY FOR YOU TO EXERCISE YOUR 2ND AMENDMENT RIGHTS!
These two bills are not just random attacks on your rights! They have been carefully drafted and coordinated by some of the Chicago Machine's most ardent gun grabbers to include: Rep. Edward Acevedo; Rep. Ann Williams; Rep. Greg Harris; Rep. Barbara Flynn Currie; Rep. Karen May; Rep. Carol Sente; Rep. Deborah Mell (Blago's sister-in-law); and Rep. Marlow Colvin.
IF THESE BILLS PASS, YOU WILL HAVE 90 DAYS TO SURRENDER YOUR GUNS TO THE POLICE OR THE POLICE WILL BE COMING TO YOUR DOOR TO TAKE YOUR GUNS TO THE FURNACE, AND YOU TO THE PENITENTIARY.
This is the beginning of what could be a very bad year for law-abiding Illinois gun owners. The Chicago Machine does not care about the 2nd Amendment and is dead set on taking your guns away from you.
They are not patriots; they are not lovers of freedom; they are not Americans. These people have no respect for our Constitution or the ideals of liberty and self determination envisioned by the Founding Fathers.
They know that private firearm ownership is the bedrock of liberty and, if they can take your guns away from you, then they will be able to condemn you and your family to a life of servitude – groveling before the Machine for life's necessities.
DO NOT LET THE CHICAGO MACHINE BEAT YOU DOWN LIKE A DOG!
HERE ARE THE THINGS THAT YOU MUST DO TO HELP PROTECT YOUR RIGHTS:
Use the link below to identify your State Representative and politely advise your Representative that you oppose HB1294 and HB1599 and that you expect them to vote against those bills if they come to the House floor for a vote.
Pass this Alert link along to all your friends and family and urge them to contact their Representatives as well.
Post the link to this alert to any and all Internet blogs or bulletin boards to which you belong.
Please follow the directions below and make a generous donation to the ISRA so that we may continue the fight in Springfield to preserve and protect your rights. The suggested minimum donation for protecting freedom is $20.
REMEMBER: PRESERVING AND PROTECTING THE 2ND AMENDMENT IS A MORAL AND CULTURAL IMPERATIVE – WITHOUT THE FREE EXERCISE OF THE 2ND AMENDMENT, THERE WILL BE NO MORE UNITED STATES OF AMERICA!
---
About Illinois State Rifle Association:
The ISRA is the state's leading advocate of safe, lawful and responsible firearms ownership. Since 1903, the ISRA has represented the interests of over 1.5 million law-abiding Illinois firearm owners. Visit: www.isra.org