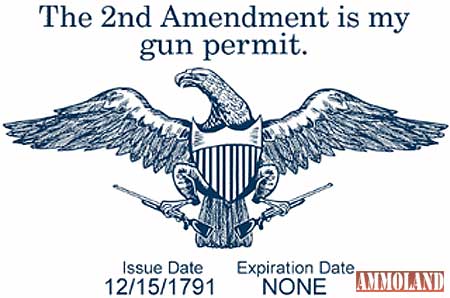 Florida – -(Ammoland.com)- Those who defend our nation overseas should also be able to defend themselves and their families here at home.
There have been far too many incidents of violence against our troops who have just returned from overseas deployments and found themselves defenseless at home.
Florida Carry, Inc. authored this legislation to ensure that our current military members and honorably discharged veterans can obtain a Florida Concealed Weapons / Firearms License regardless of age or duty station.
The bill also requires that fingerprint cards be accepted from military police and provost so that service members stationed overseas can complete their applications.
The provisions will apply equally to those who serve on Active Duty, in the National Guard, and Reserve.
There are over 8,000 adult service members under the age of 21 living in the State of Florida and countless more resident veterans and annual military visitors who will have their right the bear arms advanced by the new law. This is a good first step toward full recognition of the right to bear arms by all law-abiding adults.
Representatives Kreegel and Brandes sponsored HB 463 in the Florida House and Senator Negron sponsored SB 998 in the Florida Senate. The bills have already passed all seven committees, the full house, and the full Senate unanimously. We were happy to have NRA's support in moving the bill forward smoothly through both chambers of the Legislature.
The new provisions will take effect as soon as Governor Scott signs HB 463 into law.
---
About Florida Carry

Florida Carry is a non-profit, non-partisan, grassroots organization dedicated to advancing the fundamental civil right of all Floridians to keep and bear arms for self-defense as guaranteed by the Second Amendment to the United States Constitution and Article I Section 8 of the Florida Constitution. Florida Carry, Inc. was organized by a group of Florida gun rights activists in order to better coordinate activities, effectively lobby the state legislature, and provide a legal entity capable of filing suit to demand compliance with state and federal law. Florida Carry stands only to represent our members and the over 6 million gun owners of Florida. We are not beholden to any national organization's agenda that may compromise that mission.
Florida Carry works tirelessly toward repealing and striking down ill-conceived gun control laws that have been proven to provide safe havens to criminals and be deadly to law-abiding citizens. www.FloridaCarry.org