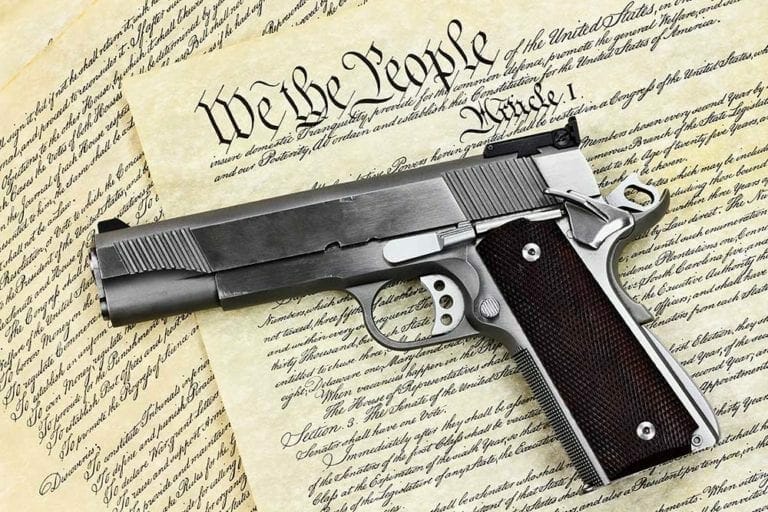 Charlotte, NC –-(Ammoland.com)- Unfortunately, the state Senate failed to remove from the table House Bill 536, permitless carry legislation, before its May 17 deadline.
Because of this Senate inaction, residents of New Hampshire have missed an important opportunity to expand their gun rights.
Introduced by state Representative J.R. Hoell (R-13), this Right-to-Carry reform legislation would have repealed the existing law that requires a person to have a concealed firearm license in order to carry concealed. However, HB 536 would not have eliminated the current carry permitting system, which will still be available for those who wish to participate in reciprocal concealed carry permit agreements when traveling to other states.
In New Hampshire, existing state law allows any citizen who can legally own/possess a firearm to carry it openly, either loaded or unloaded, anywhere in the state.  Since law-abiding citizens are allowed to carry a firearm openly without a permit, they should not become criminals just because they put on a jacket or place their firearm in their purse or briefcase. Law-abiding citizens do not suddenly turn into violent criminals just because they conceal their firearms. Additionally, HB 536 would have clarified existing law concerning the sale of pistols and revolvers.
---
About NRA-ILA

Established in 1975, the Institute for Legislative Action (ILA) is the "lobbying" arm of the National Rifle Association of America. ILA is responsible for preserving the right of all law-abiding individuals in the legislative, political, and legal arenas, to purchase, possess and use firearms for legitimate purposes as guaranteed by the Second Amendment to the U.S. Constitution. Visit: www.nra.org