By Atticus James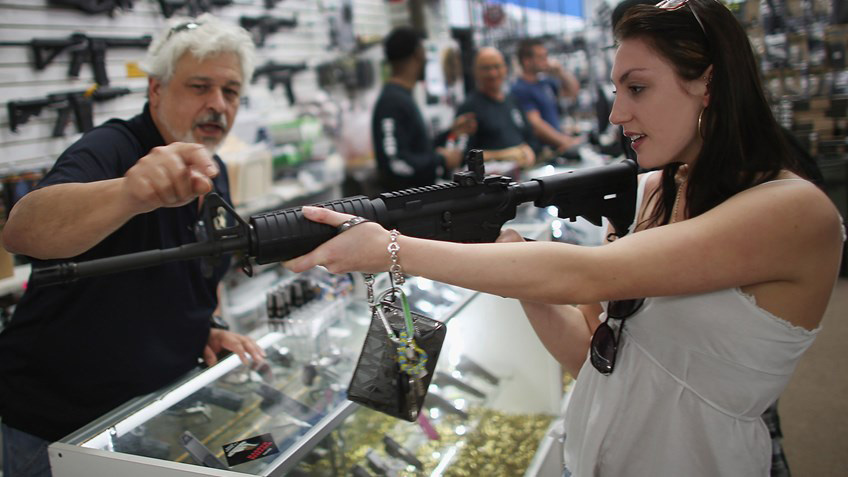 Texas – -(Ammoland.com)- As a gun reviewer, blogger, and all-around avid gun enthusiast, I spend a fairly good amount of time at the range and gun shops for work. While not a new subject, something that has been rapidly increasing the past few years are female gun owners and recreational shooters.
Growing up, both my sister and I were exposed to guns and shooting at a young age. My sister lost interest in guns and shooting until a few years ago when she came with me on a shoot with several friends in West Texas. Since then, she has wanted to get more involved in shooting. She purchased her first pistol and has helped with an IWB (Inside waistband) holster review. She is planning to get her CHL before the year is over.
At my local range, there are several female range officers as well as an all-women shooting club with who I have had the privilege of getting to know and work with. In the past, this industry has been considered as a boys club or a "GOLF" (Gentlemen only, Women Forbidden) club. In the past decade or so this sport has become much more gender-friendly and women have made such a BIG splash that manufacturers are designing more gear and guns aimed towards the female population, i.e. Pink guns and custom conceal purses. Many companies are popping up all over the United States geared solely towards introducing and enticing women into the sport.
I recently received some information about FlashBang a company that manufactures undergarments with bands designed for women to carry concealed, or a bra with a built-in holster. A female range officer at my local range has lately been collaborating with Gearsofguns.com to help bring the female standpoint and insight into the shooting community to help increase female participation.
Common misconceptions of women about guns are that they are "big, bad and scary" due to the media portrayal of guns such as pistols like that of The IWI Desert Eagle Mark VII and the MASSIVE recoil they have; but this is just not the case. It is true that large firearms do have a large amount of recoil but there are many available out there that are easily manageable. One of the writers for Gearsofguns.com is a young woman who has been a gun enthusiast for several years and leaps at the chance to try new firearms.
Several issues arise that tend to deter women from using guns, from how they are portrayed in the media, or when a woman does make a decision to purchase a gun and the salesperson tries to talk her into buying something that she is not ready for, cannot conceal or is not practical for what she wants it for.
Another large issue I have is when I see a woman at a firing range and men will stop shooting, walk over to where the woman is shooting and become a distracting presence.
Even worse, they walk over to the female shooter and criticize everything she does, only because she is a woman, and men tend to assume they automatically know more than a female shooter.
Females are becoming a force to be reckoned with in the firearms industry and those companies and firing ranges that are thinking out of the box to accommodate and entice these women, definitely have the right idea.
---
About Atticus James

Atticus James is the owner and main author of Gearsofguns.com