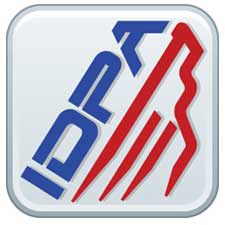 BERRYVILLE, Ark. –-(Ammoland.com)- Defensive pistol shooters in Argentina, one of the many member countries of the International Defensive Pistol Association (IDPA), are set to welcome one of IDPA's best-known and most respected ambassadors of the sport.
On Saturday, October 6, IDPA Argentina will host a special postal match and Argentine barbecue in honor of Terry Burba, one of the facilitators of IDPA's Tiger Team project, which the organization established to help update and codify the organization's rules, as well as expand the sport within the U.S. and around the world.
"We are extremely honored to have our good friend Terry Burba visit Argentina and compete with members of the growing IDPA Argentina community," said Mariana Corrales, organizer and chief host for the event.
The honorary four-stage match will take place in Buenos Aires at the 100-year-old Asociacion de Tiro y Gimnasia de Quilmes gun club with Jorge Chaves serving as the Match Director.
Shooting clubs in Argentina were formed by the military to promote and train Argentineans on how to shoot, with the ultimate goal being national defense. In fact, shooters visiting the Asociacion de Tiro y Gimnasia de Quilmes facility are greeted by a sign that translated into English reads, "Here you learn to defend the Country."
"While Argentina has a rich shooting sports tradition that dates back over a century, IDPA Argentina was only just formed in 2010, and we are still growing and introducing the sport to Argentine shooters. Terry's visit is very important to our community because it reaffirms the bonds between Argentina and fellow IDPA members in the United States, and helps build local awareness of the sport," explained Corrales.

"It is a great privilege to represent IDPA outside the United States and I am both humbled and honored by the warm welcome extended by IDPA Argentina. As a shooter I look forward to competing side-by-side with my fellow IDPA members, and as a Texan I look forward to experiencing Argentine hospitality and their delicious barbecue born from the gaucho traditions," said Burba.
Fore more information on IDPA, or to get started in this fun and exciting defensive pistol shooting sport, visit www.IDPA.com. You can also connect with IDPA online by following @OfficialIDPA on Twitter, like ShootIDPA on Facebook, watch IDPA TV, or check for regular updates on the DOWN ZERO Blog.