USA Shooting Team Foundation Thanks Corporate Supporters for Generous Donations.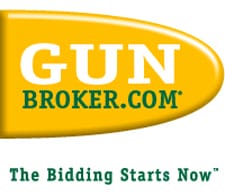 Colorado Springs, Colo. –-(Ammoland.com)- The USA Shooting Team returned to American soil following the 2012 London Games with three Olympic gold medals and a bronze medal, the most gold medals won in Olympic Shooting competition since 1984.
This milestone in the sport of shooting is due, in part, to the generosity of 18 special corporate supporters that, with in-kind donations, helped USA Shooting raise $105,000 through charity auctions on GunBroker.com.
"Our teams can only be as good as the industry that helps mold them," said Buddy DuVall, executive director of the USA Shooting Team Foundation.
"Thankfully for us we have the loyal support of an industry that prides itself in giving back and helping us achieve greatness. The charity auctions overseen by GunBroker.com showcase the depth and interest throughout the industry in our team, and they deserve praise and recognition for their support of our efforts."
The fundraising program hosted on GunBroker.com garnered a tremendous amount of awareness for the USA Shooting Team and partners, with total views generated for all auction items exceeding 226,000 unique views. Throwing its own support behind USA Shooting, GunBroker.com donated the hosting of the auctions free of charge and provided featured placement on its homepage for each of the auctions.
"USA Shooting is grateful for its ongoing partnership with GunBroker.com and their willingness to provide this fundraising and promotional opportunity," added DuVall. "This program is a great example of the industry's enthusiasm for the USA Shooting Team and willingness to support our U.S. team's preparation for Olympic and Paralympic competition."

"GunBroker.com has partnered with USA Shooting for some time, and it is always a privilege to help propel shooting sports by assisting the USA Shooting Team in achieving its goals, whether regionally, nationally or on the world stage," said Steve Urvan, GunBroker.com founder and CEO.
USA Shooting wishes to thank and recognize the following companies whose contributions helped support the USA Shooting Team's preparation leading up to the 2012 Olympic and Paralympic Games:
Chiappa Firearms
Colt 's Manufacturing Company LLC
Diamondback Firearms
Freedom Group Family of Companies

Advanced Armament Corp.
Bushmaster Firearms
Dakota Arms
DPMS/Panther Arms
Marlin
Para USA
Remington

Hornady Manufacturing
Kimber America
North American Arms
Ruger
Smith & Wesson
Turnbull Mfg. Co.
U.S. Fire-Arms Manufacturing Co., Inc.
Winchester Repeating Arms
Charity Auctions
From April through September 2012, USA Shooting sustained a continuous online fundraising campaign with the help of GunBroker.com. In all, 23 special Charity Auctions to benefit USA Shooting were hosted on GunBroker.com.
Auctions included:
Bushmaster M4A2 Patrolman's Carbine
Chiappa 1874 Creedmoor Sharps rifles
Colt Custom Shop Officer's Model 38
Dakota Model 10 rifle
Diamondback DB9 and DB380 pistols
DPMS RFA-3G1 AR15 rifle
Hornady Custom "Zombie" Lock-N-Load Ammo Plant
10,000th commemorative Kimber Team Match II
Marlin Model 336 XLR Rifle
North American Arms Limited edition Ranger "Breaktop" revolver
Custom Para 1911 LDA 45ACP
870 Wingmaster pump action shotgun
Remington Model 700 BDL 50th Anniversary rifle
Remington 1100 Classic Trap shotgun
Smith & Wesson Custom Shop engraved 1911pistol
Turnbull Manufacturing Sharps rifle
U.S. Fire-Arms Custom Single Action and Flattop Target revolvers
Prize Package to Shoot with Kim Rhode at Colorado Springs Olympic Training Center, by Winchester
In addition, USA Shooting supporter Ruger continued a program that began in 2011, as they conducted their own GunBroker.com auction of unique rifles and pistols from their archives which generated over $50,000 in support for the team this year.
About USA Shooting
USA Shooting is a 501c3 non-profit corporation chartered by the United States Olympic Committee as the National Governing Body for the sport of shooting. Partially funded by the U.S. Olympic Committee, USA Shooting relies on dues, donations, events, and corporate partnerships to promote the development of the U.S. Shooting Team. For more information, visit the USA Shooting website at www.usashooting.org.