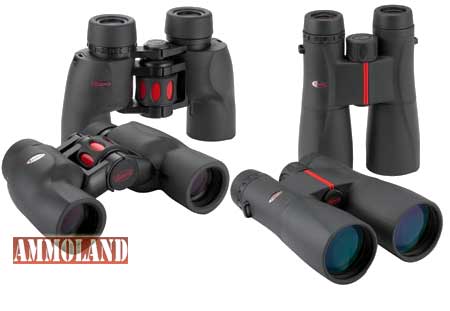 Los Angeles, California –-(Ammoland.com)- This Christmas, make the hunter in your life feel extra special with a gift from Kowa under the tree.
Kowa's line of binoculars, spotting scopes and telephoto lenses offer high-quality optic technology that is sure to please every hunter on your list this holiday season.
Kowa's Prominar optic lenses are in a class all of their own. Color brilliance is enhanced to a whole new level for a remarkable viewing experience thanks to the reduction of chromatic aberration.
With such powerful optics on Kowa products, a well-made, protective body is a must. Magnesium alloy is used to create a rugged structure for Kowa sporting optics, but it also decreases weight, making all of the products easy to carry and use.
For the average hunter on your Christmas list, Kowa offers a full-range of binoculars to choose from, including compact to full size, and in a variety of lens diameters ranging from 25mm up to 82mm. The Genesis series binoculars pairs Kowa's High Refractive Index Prism, which offers near total reflectance, with the C3 Coating, creating an ultimate viewing experience.
Shopping with a young hunter in mind this Christmas? Try the YF series binoculars, which are compact and ultra-lightweight, but still provide superior optical performance.
For the hunter who requires a more advanced viewing experience out in the field, Kowa also offers a full line of spotting scopes. You can't go wrong with Kowa's flagship spotting scope, the TSN-883. It sports an extremely large 88mm Prominar lens, in a lightweight body.
And for the hunter who has everything, the new TSN-IP4S iPhone Adapter now offers a way to turn an iPhone 4 or 4S into a digiscope. The lightweight adapter fits most Kowa spotting scopes and binoculars, and is made of an epoxy resin material that won't harm the finish on an iPhone. This makes for a great stocking stuffer too.
Don't get stressed looking for the perfect Christmas gift this holiday season, Kowa has you covered. With advanced optical technology and a trusted lifetime warranty, any Kowa product is sure to be a hit on Christmas morning.
For more information on KOWA Optics visit them online at www.kowa-usa.com.