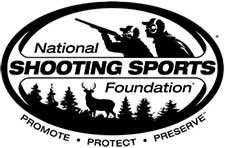 NEWTOWN, Conn –-(Ammoland.com)- The National Shooting Sports Foundation (NSSF) has partnered with Law Officer magazine to present a quality education program for law enforcement professionals at the 2013 Shooting, Hunting and Outdoor Trade ShowTM (SHOT Show).
The SHOT Show will take place Jan. 15-18 at the Sands Expo and Convention Center in Las Vegas, Nev. The largest trade show of its kind in the world, the SHOT Show is owned and sponsored by NSSF, the trade association for the firearms, ammunition, hunting and shooting sports industry,
The Law Enforcement Education Program (LEEP) will offer seminars by experts in the field during the first three days of the SHOT Show.
Seminar topics include . . .
"From Patrol to SWAT, Barricaded Subjects; Lessons Learned"
"Low Light Training: The ideal use of weapon lights and handheld lights with handguns and long guns"
"Techniques for the First Responder"
"Contemporary/Controversial Issues in Law Enforcement/SWAT in Today's World"
"Lead Management Best Practices: Safety, Containment, Maintenance, Responsibility"
"Law Enforcement State of the Art Aiming Systems"
"Design and Configuration for Indoor Range Success"
Sessions are free to law enforcement professionals with their SHOT Show registration.
In addition to NSSF and Law Officer magazine, LEEP sponsors are National Tactical Officers Association, Streamlight, Combined Tactical Systems, Meggitt Training Systems and Trijicon.
For more information about LEEP and for a full description of the seminars, visit www.shotshow.org/leep. Register for the SHOT Show at www.shotshow.org.