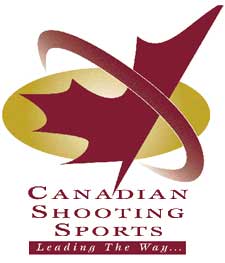 Canada – -(Ammoland.com)- In the instant when Justin Trudeau offered his insipid criticism of the long-gun registry, he angered both sides of the political spectrum. And that's not easy to do.
He is causing much left-wing hand-wringing in Quebec to distraught anti-gun advocates. At the same time, some right-wing pro-gun advocates might be tempted to suddenly embrace Pierre Lite for appearing to come to his senses. Here's why the Canadian Shooting Sports Association refuses to take the bait.
Pierre Lite is a transparent opportunist who lacks the consistency of a seasoned political pro. Justin's claim that the Liberals need to exploit Canada's youth to kick-start the party has sent 63-year-old Marc Garneau into spin dry mode. Following his own elite childhood, Justin is a self-professed firearms expert because he played with the handguns of RCMP officers who stood guard over his then-prime ministerial father. And, when Justin was employed as a teacher, he allegedly protected his students by carrying a .30-06 on a field trip in polar bear country.
Consider his musings during a recent media scrum: "The long-gun registry, as it was, was a failure and I'm not going to resuscitate that."
"As it was."
He's left the door open to create an altered registry, probably to placate the Liberals who are currently sharing a collective heart attack. The left-wing mass infarction is playing out because Justin said firearms are an "important facet of Canadian identity."At least he got that part right.
The Toronto Sun reported on December 3 that Justin's revisionist handlers plan to develop "a new approach" in the wake of the Liberals' failure to save the registry and its data. Even worse, during a Hawkesbury, Ontario whistle-stop Justin told reporters, "But we will continue to look at ways of keeping our cities safe and making sure that we do address the concerns around domestic violence across the country in rural as well as urban areas."
Be afraid. His penchant to suck 'n' blow according to his geographical location carries two different messages. It smacks of the short-sighted urban protectionists who want to close ranges, ban ammo sales within city limits, and put outdoors magazines on the high shelf beside the porn. Trudeau tries to make us believe he recognizes that sport shooters are not the bad guys, yet he sounds willing to handcuff the innocent. Let's not forget he voted 17 times to retain the long-gun registry he suddenly wants to abandon.
Isn't this the same guy who cut and pasted the image of a non-restricted Tavor TAR-21 from Canada Ammo's web site and tweeted (read: warned) it is an example of a gun that would no longer be tracked when the registry is scrapped? He still distinguishes between good vs. bad guns to highlight his wholesale ignorance of sport shooting. Justin's hysteria fell on deaf ears then, as does his half-fast condemnation of the registry now.
About:
The CSSA is the voice of the sport shooter and firearms enthusiast in Canada. Our national membership supports and promotes Canada's firearms heritage, traditional target shooting competition, modern action shooting sports, hunting, and archery. We support and sponsor competitions and youth programs that promote these Canadian heritage activities. Website www.cdnshootingsports.org