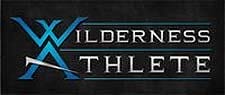 Phoenix, AZ –-(Ammoland.com)- The holidays are tough! Stay energized and hydrated throughout all of those christmas pageants, visits from the in-laws, and inevitable cookie binges.
While we know it's easy to give up your workout routine during these months, we challenge you to stay motivated! Keep hydrated during your workouts with WA Hydrate & Recover, and keep your energy up with WA Energy & Focus. Mix one scoop of each for the famous Wilderness Athlete Superman. Nothing will be able to slow you down! For a limited time, get one tub of each and save $20.
TELL ME MORE ABOUT ENERGY & FOCUS
Energy and Focus is a cutting edge formulation that contains an essential mixture of ingredients which increase mental and physical energy. Energy & Focus is more than a sports drink full of sugar and water. Energy and Focus was formulated to help outdoor enthusiasts go the extra mile…literally When you need to focus, grab a glass of Energy and Focus.
TELL ME MORE ABOUT HYDRATE & RECOVER
Hydrate and Recover provides a precisely balanced mineral and electrolyte composition to replenish vital nutrients to maintain peak metabolism during prolonged activities such as hunting and hiking. When water just isn't enough Hydrate and Recover will help you get back on your feet.
Wilderness Athlete makes a wide array of nutritional products for the outdoor enthusiasts as well as for people who would like to shed a few pounds. From meal replacement shakes to multi-vitamins as well as Omega 3 fish oil and Altitude Advantage a pill designed for people at enjoying the outdoors at high elevations Wilderness Athlete has just about any nutritional product an active person would need to help keep them going strong. Learn more about the complete line of Wilderness Athlete products at www.wildernessathlete.com