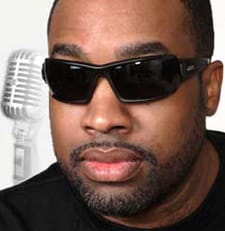 Upper Marlboro, MD –-(Ammoland.com)- If you haven't already sent a letter to your Congressperson voicing your displeasure with the proposed ban on guns, would you please consider doing it now?
One of the most effective actions for a gun rights activist is to send a personal letter to his or her Congressperson. It beats email, and phone calls which can be screened by interns, that don't have the same impact as a physical piece of paper. I know its old school but so is our government.
Will you help us out by taking a few moments and sending your representative a letter? Below is a template to get your juices flowing.
Add and delete as you wish to make it personal. Feel free to get creative, be respectful, concise and tell them politely to leave our guns alone.
Thank you in advance for doing this for us all.
Don't know who is who? find your politicritter from this link: https://tiny.cc/d84cqw
To Your Senator: The Honorable (full name)
(Room #) (Name) Senate Office Building
United States Senate
Washington, DC 20510   Dear Senator:To Your Representative:
The Honorable (full name)
(Room #) (Name) House Office Building
United States House of Representatives
Washington, DC 20515
Dear Representative:

The above addresses should be used in email messages, as well as those sent through the Postal Service.

I am a gun owner and want to express my views about the proposed legislation attempting to make it harder for law abiding people to enjoy the sports of shooting and owning a firearm.

I am a [describe your profession] and I am genuinely concerned that the government plans to eclipse my usage of sport shooting.

Gun ownership is one of the most ardent rights that I believe in. We need to enforce the laws we already have and get rid of the ones that are not enforceable.

I realize as a legislator you have to show that you are receptive to our needs. I am not one that wants you to reinstall the ban on so-called assault weapons or regular capacity magazines.

You cannot legislate "crazy." In almost every instance of mass killing, there were ample red flags and warning alarms that either were avoided or were not acted upon by mental health professionals, family members, friends and acquaintances. While I deeply respect an individual's privacy and civil liberties, the American people need basic awareness of what indicators to look for regarding potentially violent, psychotic people. Our collective safety begins with being collectively vigilant.

We need to promote gun safety through public education so that younger generations will grow up with a well-rounded understanding of firearm safety.

Thank you for your time,

Your name,
After you have done this call me at 888-675-0202 and leave a message saying, "Kenn this is ______, I wrote to my congressperson." I will play the responses on the show.
Shalom Baby!
Kenn
PS: Have you tried to subscribe to the Urban Shooter Podcast on your phone thru Stitcher Radio? https://stitcher.com/s/profile.php?fid=16756
Rev. Kenn Blanchard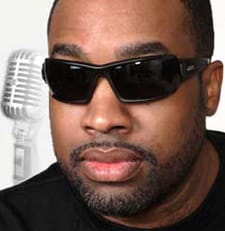 Kenn Blanchard The Urban Shooter Podcast "The Pro-Gun Variety Show"
"Holla" 1-888-675-0202
www.kennblanchard.com
About:
Kenn Blanchard is a contributer to AmmoLand Shooting Sports News and Producer of the Urban Shooter pod cast. In addition Kenn Blanchard is a pro-gun media producer & marketing profesional that helps small businesses by providing information, entertainment , inspiration and support to the sport shooting community through blogs, voice -over, podcasting and professional speaking. Visit: www.kennblanchard.com