Created By:Tim McKinney
Producer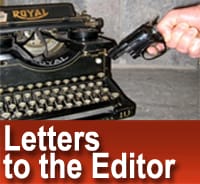 Fountain, MI –-(Ammoland.com)- This film will show what our country will become if there is a gun grab.
We hope to show how war could break out and how we as Americans will lose more and more of our Liberties.
https://www.indiegogo.com/treason
What We Need & What You Get
We need as much funding as we can get to make this film possible.
Any help will be greatly welcomed.
We have to complete pre production, production and post.
We will give each and everyone of you a credit in this film.
The Impact
The truth.
We hope to impact people with the truth of what our anti gun President and Government means to everyone.
To bring people together for true talks about what is right and needed.
Other Ways You Can Help
Any way you can think about.
Actors, Cameras, Lighting, Sponsors, Investors, etc. etc..
Please help us with this project.
https://www.indiegogo.com/treason
About:
Hello, My name is Tim McKinney. I have been in the media and production industry for over sixteen years. I have hosted shows and produced others. I also have many years in the special effects industry. I have been married for 10 years to a wonderful woman. I look forward to hearing from all of you. If you would like to contact me? You can at: Tim McKinney P.O. BOX 26 Fountain, MI 49410-0026 E-Mail: [email protected]