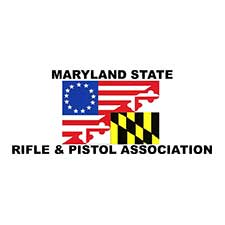 Maryland –-(Ammoland.com)-  There have been very important developments in Annapolis regarding Governor O'Malley's ill-­-judged gun control legislation.
On February 6 2013, the Senate Judicial Proceedings Committee held a hearing and received a major surprise -­- perhaps a shock -­- as about two thousand supporters of the Second Amendment rallied in Annapolis in a effort that was well prepared by careful ground work by Shannon Alford of the NRA-­-ILA and other participating organizations, including the Associated Gun Clubs and Maryland Shall Issue, in addition to the Maryland State Rifle and Pistol Association.
The rally filled the Lawyer's Mall completely and we heard legislators and private citizens leave no doubt about where they stood. A er the rally, there were so many people that lined up to enter the Senate Office Building to testify that the line stretched around the block and out of sight. After the hearing had begun, they were forced to close the doors to the Senate Office Building because we had so many people inside filling the "overflow" rooms and winding up the stairs to the JPC office were we signed up to testify. The photo shows the crowd that was not allowed inside. Closing the doors is something that has not happened in recent memory.
One Senator told us today that he had not seen anything like it his fifty plus years in Annapolis.
Shouts of "O'Malley Must Go" could be heard clearly inside the anteroom to the Judicial Proceeding Committee hearing room. Importantly, our supporters were well behaved, presentable and made a good impression on everyone, including the senior police officials who were supporting Governor O'Malley.
This turnout got their attention, probably more so than our fact based testimony. Governor O'Malley has claimed that the NRA has drowned out the voices of Marylanders. Perhaps he will check our citizenship papers at the next rally. In any event, this week worked out as well as we could have hoped, but it is only the opening move. This will be a six week marathon, not a sprint. We need you to mark Friday, March 1 2013 on your calendar when we expect the House JPC to have a hearing and Tuesday, March 5 2013 when we think the Senate JPC will have a second hearing on the Governor's bill.
It will be critical to sustain the effort. We need you to come on each day, March 1 and March 5 2013 and to bring your family and friends. We will continue to provide updates as amendments to the bill are proposed and circumstances evolve. There will also be moments when we will ask you to call or e-­-mail your representatives or members of the respective Judicial Proceedings Committees.
This will be a major effort and we do not underestimate the sacrifice you will make in taking off work, but the stakes are very high for all of us regardless of race, creed or gender. We do not want to look back later this year and say "If only I had done…." Stand fast and keep your powder dry.
About:
The Maryland State Rifle and Pistol Association (MSRPA) is the flagship Gun Rights organization in and for the State of Maryland. The Association offers both individual and club memberships. Support of the shooting disciplines and legislative activities is primarily through a systems of committees. All participants are volunteers.
In the face of a near tidal wave of citizen disarmament occurring in Maryland, the MSRPA has played a critical part in drawing the line and standing firm for Gun Rights. Without this resistance, things would have been much worse and been so much sooner. Now the objective is to continue to develop new activists with numerous individual skills who will help us bring Maryland into line with the rest of the states which have made strong gains in protecting the Right to Keep and Bear Arms. Visit: www.msrpa.org