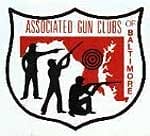 Maryland –-(Ammoland.com)- 2 More Gun Bill Days are Scheduled – 51 Bills to be Heard
Briefly stated, here is the situation:
A total of 51 bills will be heard over 2 days in 3 Committees. Each day we will have bills being heard in 2 different Committees at the same time. This tactic is intended to dilute our numbers, which is why a strong "boots on the ground" turnout is so important. This is especially true on March 5th because the hearings will be in different buildings.
Friday, March 1st @ 1:00 PM:
4 bills in the House Health & Government Operations Committee
7 bills in the House Judiciary Committee (including the Governor's gun ban)
Tuesday, March 5th @ 1:00 PM
15 bills in the House Judiciary Committee
25 bills in the Senate Judicial Proceedings Committee
Be sure to click the links immediately below for important information.
Keep up the email pressure; this is critical if we are to prevail in the face of the Governor's attack on our rights.
Links to Important and Useful Information
Click here for the AGC's Bill Status Report & Hearing Schedule.   URGENT & UPDATED!
Click here: AGC's Senate & House Gun Bill Days Hearing Information Pak.  UPDATED!
Click here for the AGC's Legislative Information, Gun Rights Ratings & Contact Information.
About:
Associated Gun Clubs of Baltimore, Inc. (AGC), located in Marriottsville, Maryland. The Associated Gun Clubs of Baltimore, Inc. was formed on July 1, 1944 when a number of World War II veterans in the Baltimore, Maryland area began looking for a place for recreational and competitive shooting. They organized with several other Baltimore area shooting clubs to form the "AGC" Visit: www.associatedgunclubs.org