New Mexico: House Bill 77 Referred To Senate Public Affairs And Senate Judiciary Committees.
Contact Committee Members In Opposition!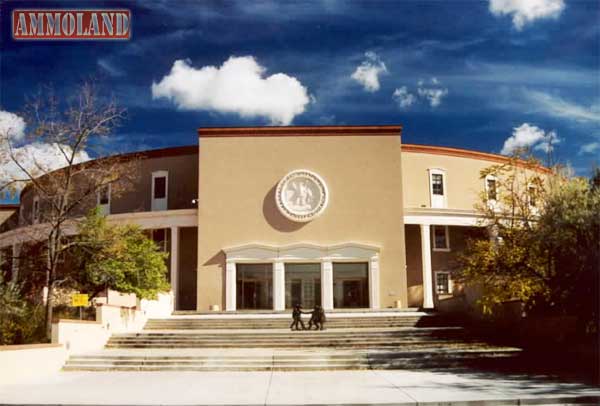 Charlotte, NC –-(Ammoland.com)-  Although House Bill 77, sponsored by Rep. Miguel Garcia (D-ABQ), has undergone significant revisions since its introduction, NRA-ILA still opposes the portion of the House-approved version which would criminalize private transfers at gun shows.
HB 77 mandates that organizers or promoters of gun shows in New Mexico provide the services of a federally licensed firearms dealer (FFL) to process background checks for private firearm transfers, and requires all transfers at these events go through an FFL unless transferred to a New Mexico concealed handgun licensee.
This measure also provides immunity from liability to the transferor and the FFL for complying with this requirement, requires mental health records that disqualify someone from being able to purchase or possess firearms to be reported to the FBI for inclusion in the National Instant Check System, and establishes for restoration of rights if the disqualifying condition is removed.
About:
Established in 1975, the Institute for Legislative Action (ILA) is the "lobbying" arm of the National Rifle Association of America. ILA is responsible for preserving the right of all law-abiding individuals in the legislative, political, and legal arenas, to purchase, possess and use firearms for legitimate purposes as guaranteed by the Second Amendment to the U.S. Constitution. Visit: www.nra.org