The Online and Custom-made Firearms Store Sells a Variety of ATN Night Vision and Thermal Systems.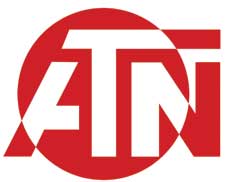 South San Francisco, CA –American Technologies Network Corp., makers of military, law enforcement, security and outdoor night vision and thermal applications, are the exclusive suppliers of night vision and thermal optics for Red Jacket Firearms, LLC.
Red Jacket Firearms, based in Baton Rouge, Louisiana, has become well-known as the backdrop for all the action found on the Discovery Channel's Sons of Guns series.
Red Jacket Firearms carries the ATN multi-purpose system 6015 monocular series that allows the user to adapt the unit from handheld to head/helmet mount or adapted to cameras and camcorders for excellent night viewing of wildlife or for security purposes. The ATN PS22 and PS40 series allow the user to make any daytime scope nighttime usable. RJF also carries a variety of the very affordable night vision monoculars that are compact and lightweight and just as necessary to any outdoorsman as binoculars or a compass.
The ATN MK rifle scopes offer varmint hunters a most affordable night vision sight with all the clarity and performance associated with the ATN brand. RFJ also has in stock a variety of ATN's night vision binoculars and goggles. The new feature-rich ATN ThOR digital thermal weapon scopes are also available offering the most advanced thermal technology at affordable prices.
"We are very excited to be offering a wide variety of our finest products to the Red Jacket Firearms customers," James Munn, C.O.O. for ATN announced. "We are looking forward to increasing our brand visibility through Red Jacket Firearms' unique marketing methods."

"At Red Jacket Firearms, we strive to offer our customers the best-in-class products whether for training or hunting," Jacob Herman, C.O.O. for Red Jacket Firearms stated. "ATN was a perfect fit for our client base; cutting edge technology, great cool-factor and best of all, priced right."
For more information on Red Jacket Firearms, LLC visit www.redjacketfirerarms.com
For more information on American Technologies Network Corp, visit www.atncorp.com. Visit Facebook to stay up to date on new products, images and promotions.