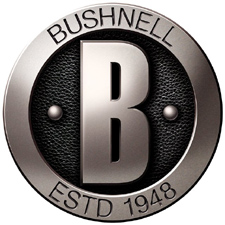 Overland Park, KS. –-(Ammoland.com)- Bushnell Outdoor Products, an industry-leader in high performance sports optics for 65 years, has introduced a new line of high quality camera traps for recording wildlife activity. The NatureView Cam HD product line allows wildlife enthusiasts to remotely capture high-quality images and high definition (HD) videos generally unattainable in-person.
The NatureView HD cameras feature a .6 second trigger speed that is motion and heat activated, giving users the ability to remotely capture wildlife activity around the clock. With an 8MP camera, the NatureView products capture high-quality color photos during the day and clear black and white images at night. Waterproof and built to perform in temperature ranges from -5 – 140 degrees Fahrenheit, the NatureView HD cameras are all-weather performers.
Loaded with features, the NatureView cameras include the exclusive Hybrid Capture mode from Bushnell, allowing users to capture an image followed by a video each time the camera is triggered. Multi flash settings allow users to select from a low, medium or high flash setting to choose the best option based on the distance of the subject, while an adjustable Freeze Frame Shutter improves the capture of stop-action nighttime images. Each image or video includes a comprehensive information stamp that provides the date, time, temperature and moon phase.
NatureView Cam HD, the opening camera in the line, has 32 low-glow LEDs and its Hyper Night Vision feature offers a 60' flash range, brighter output and expanded nighttime coverage. The 8MP camera captures high-quality still images and 720p HD video with audio. In addition to live capture, Field Scan technology allows users to capture images or video at preset intervals (1-60 minutes) during two windows of time, such as dawn and dusk.
The Natureview Cam HD Max features 32 black no-glow LEDs for complete covert capture of nighttime images. The HD Max includes two detachable lenses (25cm and 46cm) to improve the quality and sharpness of close focus images such as those captured at a feeder or near a den. Featuring an upgraded camera, the NatureView Cam HD Max captures 1080p HD video with audio. The HD Max is available with an optional built-in color viewer that allows users to view captured images and video in the field.
With an industry-leading one-year battery life, users can count on the NatureView Cam HD to perform year-round. The NatureView series is compatible with up to a 32 GB SD Card, and powered by either AA batteries or an external 6V DC power source (sold separately). With a user-friendly interface that makes setup quick and simple and an adjustable web belt to attach the camera to a tree or post, the NatureView Cam HD is quick and easy to deploy.