Competition in Titusville, FL offered head-to-head challenge.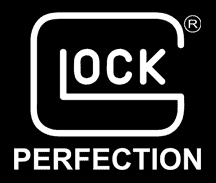 SMYRNA, Ga. –-(Ammoland.com)- Today GLOCK, Inc. announced that Team GLOCK member KC Eusebio set a new Main Match Overall Record with his win at the 2013 U.S. National Steel Championship on March 23, 2013 in Titusville, Fla.
Eusebio shot the match in 76.27 seconds, beating his next closest competitor, Max Michel, by almost three seconds – and bettering the previous record of 80.09 Eusebio set back in 2007.
Using his Open Class GLOCK 17 pistol prepared by ZEV Technology to establish the overall best time and win outright four of the eight stages, Eusebio set two additional stage records at the match:
5 to Go (9.05 versus 9.78 set by Eusebio in 2008) Pendulum (9.21 versus 9.85 set by Eusebio in 2008)
"It was a terrific match in Titusville this past weekend," shared Eusebio. "Picking up where we left off at the Steel Challenge, Max [Michel] and I went head-to-head again. This competition was a great tune-up for the European Steel Challenge in the Netherlands, where I will be competing this May."
Next on Eusebio's schedule is the 2013 Jamaican Invitational Pistol Tournament, April 4-6, 2013 in Kingston, Jamaica, where he will be participating as a guest of GLOCK's Jamaican distributors, A&A and SASCO. Two weeks later the team will participate in the United States Practical Shooting Association (USPSA) Area 6 match, where Team GLOCK teammates Tori Nonaka and Michelle Viscusi will join Eusebio to compete at the Ancient City Shooting Range in St. Augustine, Fla., April 19-21, 2013.
About GLOCK, Inc.
The GLOCK GROUP is a leading global manufacturer of pistols and accessories. GLOCK's superior engineering has produced a pistol with only 34 parts and a rugged polymer-frame, providing industry-leading reliability shot after shot. GLOCK is renowned for its pistols which are safe, featuring three safeties; simple, offering a low number of components to provide reliability; and fast, with no encumbering parts to slow the speed to fire. This combination makes GLOCK pistols the first choice among consumers and law enforcement, with approximately 65 percent of agencies within the United States choosing to carry GLOCK. Austrian-engineered, the group has manufacturing facilities in the United States and Austria. Based in Smyrna, Ga., GLOCK, Inc. is an advocate for our nation's law enforcement and military personnel, as well as all citizens' Second Amendment right to bear arms. For more information, please visit http://us.glock.com.