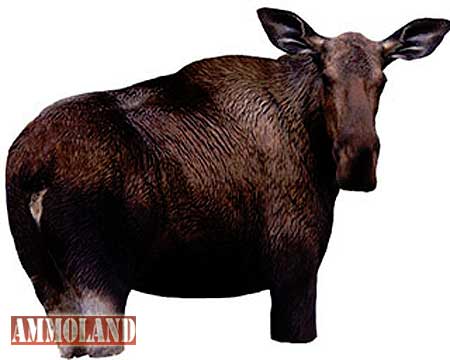 HARRISBURG, PA –-(Ammoland.com)- Montana Decoy is proud to announce the new Moose II decoy. As with all Montana Decoys, it's lightweight, easy to use and built from an actual photo of a moose in the wild.
"We are always trying to improve our designs by listening to user feedback,"Jerry McPherson, Montana Decoy founder, said.

"While our original Moose decoy worked great, a lot of hunters wanted a more broadside look and the Moose II provides that along with a darker look."
The Moose II ( http://tiny.cc/5q6hxw )  weighs a mere 40 oz with leg poles and stands 66-inches tall. Folding to a 20-inch circle means you can easily have the Moose II with you on any hunt. Suggested retail is $109.99.
Visit www.montanadecoy.com for more information and to see the full line of Montana Decoy products.
About Montana Decoy:
Created in 1996 by Jerry McPherson, Montana Decoy got its start from an average hunter trying to improve his bowhunting success. Tormented by an uncooperative bull elk, McPherson returned to his truck, thinking about how he could design a packable decoy without any unnecessary bulk and weight. McPherson found inspiration from folding band saw blades. He combined an actual photograph of a cow elk in the wild with a unique and now patented twist-and-fold concept to hold open the decoy. Montana Decoy currently offers turkey, elk, whitetail, mule deer, antelope and predator options along with a Moo Cow confidence decoy. All are easy to use, lightweight and feature ultra realistic HD photography.