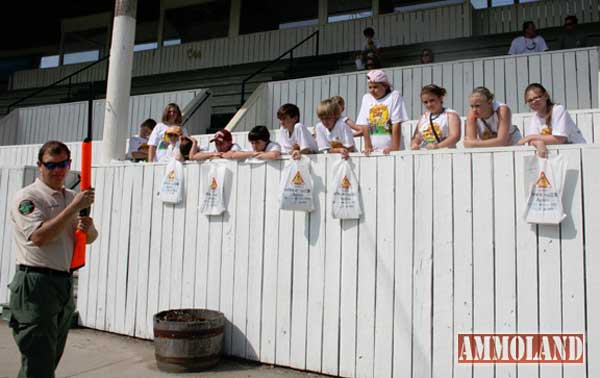 Des Moines, Iowa – -(Ammoland.com)- Brownells – The World's Largest Supplier of Firearms Accessories, Ammunition and Gunsmithing Tools – is proud to announce it will return for the seventh consecutive year as a sponsor of the Progressive Agriculture Safety Day Program.
Brownells' support of Progressive Agriculture Foundation's (PAF) Safety Day Program will help bring mostly free firearms safety education to more than 40,000 rural youth and adults across the United States and Canada in 2013.
"The PAF's efforts to teach young people safe and responsible firearms handling is to be commended," said Pete Brownell, CEO of Brownells. "Proper training opens the door to a world of exciting outdoor-related experiences, and is the key to developing the sportsmen and women of tomorrow. We're excited to partner with such a great organization that promotes safety, first and foremost."

"We are very pleased to partner with Brownells during the last seven years," said Randy J. Bernhardt, CFRE, Chief Administrative Officer of the Progressive Agriculture Foundation. "Because of great partners like Brownells, we're able to help deliver high-quality training to thousands of children and adults who, in many cases, may not have access to this extremely beneficial instruction."
About Progressive Agriculture Foundation
The Progressive Agriculture Safety Day Program is the largest rural safety and health education program for children in North America, and a program of the Progressive Agriculture Foundation (PAF), a 501(c)(3) charitable foundation. The Foundation's mission is to provide education and training to make farm, ranch and rural life safer and healthier for children and their communities. In 2008, PAF was awarded the Better Business Bureau Wise Giving Alliance National Charity Seal, demonstrating its commitment to accountability and ethical practices. Safety Day applications are due each July 15 for Safety Days that will be conducted the following calendar year. For more information, please visit http://www.progressiveag.org.
About Brownells
Founded in 1939, Brownells is an Iowa-based, family-owned company that supplies more than 82,000 firearms parts, accessories, reloading components, gunsmithing tools, and ammunition to armorers, gunsmiths, the military, and shooters worldwide. In addition to their industry-leading 100% lifetime guarantee – forever – on EVERY product sold, their staff of veteran Gun Techs is available to assist customers with technical help to fix any gun-related problem – free of charge. There are no minimum order sizes or return/exchange fees. To place an order, or for more information, call 800-741-0015 or visit www.brownells.com.