Shooters Came from Across the Country to Compete for Regional Titles.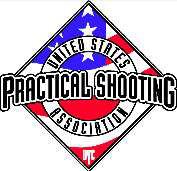 SEDRO-WOOLLEY, Wash. –-(Ammoland.com)- Barry, IL –-(Ammoland.com)- The United States Practical Shooting Association (USPSA) held the 2013 Area 5 handgun shooting championships in Barry, Illinois this past Thursday through Sunday.
More than 230 of the nation's best pistol shooters competed in the match which included 14 challenging courses of fire to test the shooters' skills with the handgun.
Hosted at the Pike Adams Sportsmen's Alliance (PASA) Park, shooters competed for regional titles in USPSA's Open, Limited, Limited 10, Production, Revolver and Single Stack divisions.
Area 5 contains Illinois, Indiana, Ohio, Wisconsin, Michigan, Kentucky and West Virginia. The winners of this match are considered the Area 5 Champions in their respective divisions.
The top winners included Manny Bragg in the Limited Division and Dave Sevigny in the Open Division. Ben Stoeger and Matthew Mink battled it out in the Production Division with Stoeger coming out on top by only 1.3%.  In the Single Stack Division, Brian Hansen beat out Chris Wisniewski by a mere 1.2%.
"Challenging stages and tough competition made this a great event," said Troy McManus, Area 5 Range Master. "This match really brought out the best of the region's shooters."
USPSA matches often involve the opportunity to shoot while moving as well as shoot at reactive targets that are not common in any other shooting discipline. Matches are run by the local match directors in their respective clubs. New members are always welcomed and introduced to the sport in a safe and fun way. To find a local USPSA affiliated club visit www.uspsa.org and click on "Find Clubs". To become a member of USPSA visit www.uspsa.org and click on "Join USPSA".
About The United States Practical Shooting Association
The United States Practical Shooting Association is a non-profit membership association and the national governing body for the sport of Practical Shooting in America. USPSA has over 24,000 members and nearly 400 affiliated clubs which host weekly matches throughout the country providing recreational shooters with the opportunity to test and refine their shooting skills in a safe, competitive environment. USPSA is also the U.S. Region of the International Practical Shooting Confederation (IPSC), which is comprised of approximately 67 nations. For more information, visit www.uspsa.org.