By Andy Lightbody
Chrysler, GM and Ford are planning lots of introductions and new technologies for next year's models.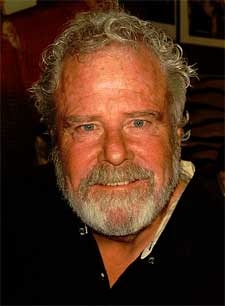 Grand Junction, Co. –-(Ammoland.com)- Surprising as it may seem, the average age of trucks that are in use by sportsmen today, is over 10 years old/ancient.
While that speaks volumes about the quality of the products we all use everyday and when getting out to enjoy the great outdoors, it also points to the fact that there's probably a lot of new features and technologies that many of us, do not have in our old and reliable trucks.
For 2014, the Big 3 auto makers—Chrysler, GM and Ford are going to be rolling out some new models, powerplants and new technology that many could not have dreamed of a decade ago.
Chrysler:
The new Grand Cherokee is ready to roll out, and look for a completely new Cherokee in the coming months. But the big news from Chrysler in half-ton (1500) series of pickup truck line, is the "come back of the turbo diesel!" While Ford and GM have continued to say "no" to the light truck marketplace, the 2014 Ram 1500s are going to be sporting a V6 turbo diesel. It's the same 3.0 liter powerplant that is offered in the Jeep Grand Cherokee and pushes out 240 horsepower and 420 lb-ft of torque.
Chrysler believes that the new engine from VM Motori of Centro, Italy (a company half owned by Chrysler Group's parent, Fiat) is going to be in tremendous demand for the Ram 1500 marketplace.
"Truck owners have been asking for it, and Ram will be the first to offer a diesel powertrain in the half-ton segment," says Ram CEO Fred Diaz.
Official city/highway mpg figures have yet to be released, but many are saying that Chrysler is very likely to be #1 in fuel economy in all of the half-ton pickup truck class.
Chevrolet/General Motors:
Banner news from the Chevy/GM group will be their new Silverado/Sierra full-size pickup trucks that designers say has a new and aggressive "chiseled" look, more horsepower, more torque and even better fuel economy.
Silverado and Sierra are all new from hood latch to rear bumpers, and all going to feature the EcoTec3 engines that were designed for the pickup truck marketplace, and available as a 4.3 liter V6, 5.3 liter V8 and the larger 6.2 liter V8. All the new engines include a cylinder deactivation system that "seamlessly" switches to four-cylinder mode to save fuel, when full-power isn't needed.
"Some competitors are turning to smaller displacement engines originally engineered for passenger cars," say GM designers. "We think a larger displacement engine that can operate in four-cylinder mode is a much better solution."
Ford:
As of now, it's called the Atlas and is a concept vehicle for 2014 and beyond. To auto enthusiasts, it looks a lot like a new F-150 replacement truck, featuring new styles, new engines, a host of body styles and features that are going to turn heads, both and off the road.
Things can change once Ford decides to put the vehicle into production, but what is known now is that Atlas is built around a 150 inch wheelbase, sports an overall length of 238 inches and has a full 78 inch track. Big 22-inch alloy wheels are going to give the vehicle a lot of solid ground clearance that are matched to dirt-grinding all terrain tires.
Under the hood, the Atlas has Ford's 3.5 liter EcoBoost turbo engine that delivers the power of a V8, with the fuel economy of a V6. Look for this engine to be to premiere with a new Start-Stop engine shutoff technology that will automatically shut off the engine when stopped in traffic to save fuel. If you are towing, the truck knows this and suspends the auto shut off feature. Standard transmission is likely to be the six-speed Select Shift automatic.
Other "goodies" being looked at include a hitch assist to eliminate the need for someone to guide you back when you are hitching to a trailer or a boat; hidden "under-rails" along the doors that detach and can be used when loading an ATV or snowmobile; and about 50 plus other features. You can read more and be teased by going to their website at www.fordatlasconcept.fordpresskits.com/enhanced.htm.
About:
Andy Lightbody is a TV/Video producer and host, as well as an outdoor writer/photographer. Lightbody is the former Managing Editor for Western Outdoors Magazine; Senior Editor at Petersen's Hunting Magazine and Editor of the Guns & Ammo Book Division.
He remains an avid shooter, hunter and angler, as well as a regular contributor to the Sportsman's Warehouse publication—Sportsman's News Magazine. Visit Rocky Mountain Television/Productions : www.rmtv.net