Just IN! Bad Information-Bad Politics, Comes to Texas!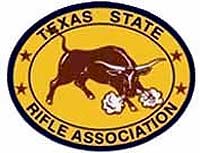 Houston, Tx –-(Ammoland.com)- Dear TSRA Members, Family and Friends:
The press release below was passed-on from the office of U.S. Senator Ted Cruz today.
Media Advisory: Texas Gun Owners To Urge Representative

Gene Green To Support Common-Sense Background Checks

At Press Conference on Thursday, August 29th.

HOUSTON — Gun owners will gather in Houston on Thursday to call on Rep. Gene Green to support comprehensive background checks that will help keep guns out of the wrong hands. Polls have found that 82 percent of gun owners -nationwide – including 74 percent of NRA members- support life-saving, tough-on-crime background checks.

There is currently bipartisan legislation in the U.S. House that would close the loopholes that make it easy for criminals and dangerous people to get guns. Introduced by Reps. Peter King (R-N.Y.) and Mike Thompson (D-CA), the King-Thompson bill is the corresponding legislation to the amendment in the U.S. Senate introduced by Senators Joe Manchin (D-W.V.) and Pat Toomey (R-PA). Gun owners will call on Rep. Green to add his name to the list of more than 180 members of Congress who have co-sponsored the King-Thompson bill to keep guns out of the wrong hands and save lives.

Events details are below:

Houston
What: Texas Gun Owners to Gather to Call on Rep. Green to Support Common-Sense Background Checks

Where: 206 North Sam Houston Parkway East, Suite 29, Houston, TX 77060

When: Thursday, August 29, 6 PM

About Mayors Against Illegal Guns

Since its creation in April 2006, Mayors Against Illegal Guns has grown from 15 members to more than 1,000 mayors from across the country. The coalition has more than 1.5 million grassroots supporters, making it the largest gun violence prevention advocacy organization in the country. Co-chaired by New York City Mayor Michael Bloomberg and Boston Mayor Thomas Menino, Mayors Against Illegal Guns has united the nation's mayors around these common goals: protecting communities by holding gun offenders accountable; demanding access to crime gun trace data that is critical to law enforcement efforts to combat gun trafficking; and working with legislators to fix weaknesses and loopholes in the law that make it far too easy for criminals and other dangerous people to get guns.

SOURCE Mayors Against Illegal Guns
Did Anyone Ask YOU!
All contact information for a TSRA or an NRA member is, and always has been, strictly confidential. This makes the statistics above questionable at best!
Thanks to new and renewing TSRA members. We're only as strong as the numbers we represent.
Thanks for adding fund to the Political Action Committee fund. The PAC fund is used only to elect and re-elect pro-gun candidates.
New law goes into effect September 1st in Texas. Go to www.tsrapac.com and review the list of TSRA supported legislation.
Sincerely, Alice Tripp Legislative DirectorTexas State Rifle Association
About:The Mission of the Texas State Rifle Association is to protect and defend the inalienable rights of the individual Texan to acquire, possess, transport, carry, transfer ownership and enjoy the right to lawful use of firearms for self preservation, for the defense of family and property and the common defense of the Republic and the individual liberties of the people. Visit: www.TSRA.com