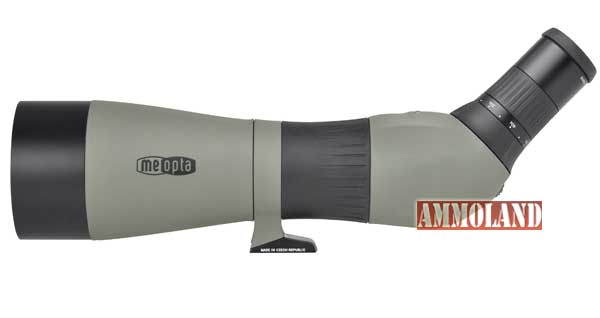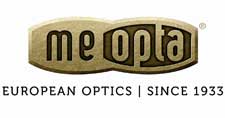 HAUPPAUGE, NY –-(Ammoland.com)- Meopta's highly acclaimed, European-made MeoStar S2 82 spotting scope has earned the BEST VALUE rating from Petersen's Hunting magazine.
The extensive test conducted by the Petersen's Hunting optics team included more than $40,000 worth of spotting scopes featuring 80mm or larger objectives and an angled eyepiece from multiple optics manufacturers. A total of 14 scopes were tested and Meopta received the second highest score overall, beating out many highly-regarded, big-name brands from Europe and around the globe.
This review is seen in both the Petersen's Hunting September issue and its 2014 Annual Gear Issue and further enhances Meopta's ever-growing reputation for exceptional performance and value.
Here is some of what the team had to say about Meopta's spotting scope:
"The Meopta is an incredible optic………Priced at $2,200…the MeoStar earns our Best Buy Award for offering an image that rivals scopes costing twice as much."

"The MeoStar offers a very sharp, crisp image with a hint of warm tint. In fact, this scope tested near-perfect scores during the two 100-yard resolutions tests."

"Color fidelity was true…the MeoStar offers a perfect weight balance….It was no problem reading signage placed at one mile."
Reinhard Seipp, general manager and COO of Meopta USA, said, "We greatly appreciate the time and effort the Petersen's Hunting team put into this comprehensive test. Their findings further validate what those who have used our product already know, and that is Meopta is synonymous with performance and value. In fact, many of our sales occur as a result of word of mouth. Hunters try our optics and tell their friends about them. We appreciate this and our focus will continue to be on our customers and giving them the best optical performance possible at a great price point."
The MeoStar S2 82 spotting scope is available in straight or angled models and with either a 30-60x or 20-70x eyepiece.
About Meopta
The Meopta Group is a U.S. family-owned, multinational company with facilities in the United States and Europe. Founded in 1933 in Czechoslovakia (now the Czech Republic), Meopta is a leading manufacturing partner to many of the world's finest optical brands. In their Czech facility, Meopta conceives, develops and manufactures precision optical and electro/optical systems for semiconductor, medical, aerospace and military industries as well as for consumer markets. In their New York plant, precision optical products are manufactured and assembled to exacting standards in clean-room environments for the military, industrial and consumer markets.
For more information regarding Meopta, please visit www.meoptausa.com.