By Dan Zimmerman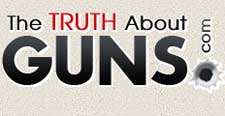 USA –-(Ammoland.com)- It's August. The dog days. You know what that means. This is when a young man's fancy lightly turns to thoughts of comfort.
You want to pack your pistol. It's become a habit to the point that you feel positively nekkid without it.
You know that gentle lurch in the pit of your stomach you get when you're in the car, you've gotten about a half mile from home and realize you left your phone on the table by the door? Like that. That's not a feeling you want, but when you're minimizing clothing in 90+ heat and humidity, it's easy to rationalize. Do I really need to bring it this time? What could possibly happen on a trip to the grocery store and the cleaners? . . .
You could go with a snubbie or a .380 in a pocket holster, but that can feel like a boat anchor bopping around in shorts and you may end up with them down around your ankles. There's always the OWB option – a paddle or pancake rig – but if you bend over too far or lift your shirt a little too much going for your wallet, the nice lady behind you in the checkout line might get a look at more than she bargained for.
But inside the waistband? In this heat? Sure, that's the most concealable option, but it means schvitzing. And that's the problem StealthGear USA set out to solve with their ONYX holster.
I can hear you now. Puh-leez, another hybrid holster? What's the BFD? Well yes, in theory…
Read the entire review at the Truth About Guns blog : http://tiny.cc/oz4w1w
About The Truth About Guns :
Robert Farago founded The Truth About Guns in February of 2010 to explore the ethics, morality, business, politics, culture, technology, practice, strategy, dangers and fun of guns. The TTAG team's been at it ever since. We've built the site on word-of-mouth, strong writing, and a no-holds-barred attitude. Visit:www.thetruthaboutguns.com