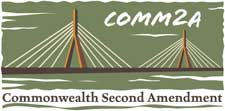 Massachusetts  –-(Ammoland.com)-  On Thursday night Conservative-Leaning Host Dan Rea will be spotlighting the broad use of juvenile records to deny Massachusetts residents their Second Amendment rights.
We strongly urge you to listen online and participate in the discussion.
Dan will be joined by Comm2A President Brent Carlton, and attorney Jason Guida.
Join us Thursday September 5th 2013, at 9pm.
Listen on the air – WBZ1030
Listen on-line
Call in and ask your questions –  617-254-1030
Commonwealth Second Amendment (Comm2A) ( www.comm2a.org) is a Massachusetts based non-profit dedicated to preserving and expanding the rights of gun owners in the northeast. Our activities include educational programs designed to promote a better understanding of Massachusetts and Federal firearms laws and rights as well as legal action programs to defend and protect the civil rights of Massachusetts gun owners.