Washington, DC –-(Ammoland.com)- At the 2014 NSSF SHOT Show, the U.S. Bureau of Alcohol, Tobacco, Firearms and Explosives (ATF) released a new report demonstrating the success of federal firearms licensees in complying with federal laws and regulations.
ATF reported that during Fiscal Year 2013, the agency conducted compliance inspections of 10,002 licensees and the results show that the licensees are overwhelmingly complying with myriad laws and regulations.
Less than one percent, 0.69 percent, of the inspections resulted in a license revocation or a denied renewal.
Roughly half of those inspected, 48.73 percent, were found to have no violations, slightly higher than FY 2012 and generally consistent with historical patterns showing a culture of compliance.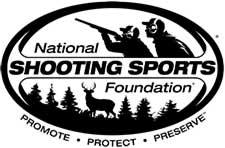 As an industry, we are proud of our commitment to compliance and welcome the positive inspections results report.
About NSSF The National Shooting Sports Foundation is the trade association for the firearms industry. Its mission is to promote, protect and preserve hunting and the shooting sports.
Formed in 1961, NSSF has a membership of more than 6,000 manufacturers, distributors, firearms retailers, shooting ranges, sportsmen's organizations and publishers. For more information, log on to www.nssf.org.