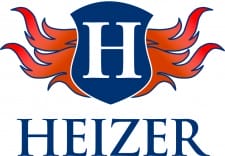 Pevely, Missouri – The wait is finally over!
USA based Heizer Defense, Designers and Engineers of the PS1 Pocket Shotgun Pistol have begun shipping the PS1 Pistol. Chambered in 45 Long Colt and also capable of shooting the recent .410 self-defense rounds, the PS1 is sure to be a CCW favorite.
"We have received strong demand from the consumer base and have been thrilled with the pistol's performance. We recently fired 5000 rounds through a single pistol in just 2.5 days. The pistol performed way beyond anyone's imagination. The PS1 frame is manufactured from Stainless Steel and is a very durable gun" remarked Gary Ramey, GM/COO for Heizer Defense.

Hedy Heizer Gahn added "We plan to add more calibers and capabilities on this frame platform. We also have other concepts nearing completion and have been excited about the response we have received.
We are looking forward to key Distributor Shows and SHOT Show as our rollout continues."
Heizer Defense is a high technology, state of the art firearm company based in Pevely, Missouri that was founded in 1962. Heizer Defense is an affiliated company of Heizer Aerospace, which manufactures fracture critical components for aerospace companies, NASA and the military.
Heizer Defense Engineers apply the same military technology to create high quality firearms.
Heizer Defense was founded by Charlie Heizer who escaped from war-torn Hungary over 50 years ago.
He has dedicated his life to engineering solutions that support American values and freedom.
For additional information, visit: www.heizerdefense.com
Or visit us on Facebook: https://www.facebook.com/pages/Heizer-Defense/370042029747761
For direct contact, email us at: 

[email protected]