By Brian Kelly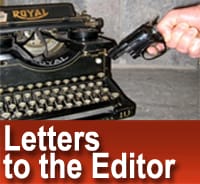 Manasquan, NJ –-(Ammoland.com)- It is time for Universal Background Checks. Don't be unreasonable you say? Compromise you say?
This is simple…I'd be open to compromise on the idea posted above but my demands would never be met by 'the other side.
I will give into this Universal Background Check just as described and in exchange I want the following:
All firearms laws are wiped (No FFL anyone can now own any weapon.)
National Carry with no exceptions on locations (carry on campus, in a bar, on a plane, in a court house, you get the point)
Exemption to any EPA/Regulatory laws that would impact firearms and the safe practice of shooting
No Capacity limitations or mechanical limitation of any kind (smart gun, trigger locks, '10' round magic number, etc)
Equal mandatory Firearms training matching any public school's Sex Education and Driver's Education programs. Equal amounts of time and funding dedicated to each of the subjects.
A full acknowledgement that the 2nd amendment protects an individual's right to own, transport, carry and use in the case of self defense with National Home Castle and Stand Your Ground verbiage
And finally…any laws (including the one proposed in this thread) will apply equally to all rights for all Americans (no congressional, LEO or friend of Mr. Big Shot exemptions). So National Voter ID with background check, fingerprinting, mental competency and fees, same for the desire to Speak Freely, etc.
Come back when you are on board with the above. If not, stop using the term 'compromise' because you obviously have no idea what that word means. While you are at it you might want to look up the term infringed.
"There can be no compromise on basic principles. There can be no compromise on moral issues. There can be no compromise on matters of knowledge, of truth, of rational conviction…In any compromise between food and poison; it is only death that can win. In any compromise between good and evil, it is only evil that can profit." — Ayn Rand