By Dean Weingarten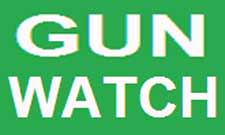 Arizona – -(Ammoland.com)-  January 10th: In Wisconsin, visitors from most other states can legally buy rifles and shotguns from federally licensed dealers.
However, due to antiquated rules, Wisconsin residents may not legally buy guns in other states, except those who share a common border with Wisconsin.
Those states are: Minnesota, Iowa, Illinois, and Michigan.   From whbl.com:
UNDATED (WSAU-Wheeler News)   A state committee plans to vote next week on letting Wisconsinites buy rifles and shotguns from dealers throughout the nation. A federal law from 1968 banned interstate gun sales, but it allowed people to buy long guns from dealers in adjacent states. Wisconsin law still has the contiguous state purchase requirement, even though the federal government ended a similar restriction in the late '80's.
The change would only apply to rifles and shotguns, but some second amendment supporters would like to reform the federal law to include handguns.
Supporters explain that as all dealers are now required to perform background checks through the National Instant Check System, or a similar state system, that the restriction on interstate purchases no longer make any sense.
©2013 by Dean Weingarten: Permission to share is granted when this notice is included.
Link to Gun Watch
About Dean Weingarten;
Dean Weingarten has been a peace officer, a military officer, was on the University of Wisconsin Pistol Team for four years, and was first certified to teach firearms safety in 1973.  He taught the Arizona concealed carry course for fifteen years until the goal of constitutional carry was attained. He has degrees in meteorology and mining engineering, and recently retired from the Department of Defense after a 30 year career in Army Research, Development, Testing, and Evaluation.