Watered-Down "Fix" to Firearms Transportation Law, Is Supposed to Pacify Legal Gun Owners..?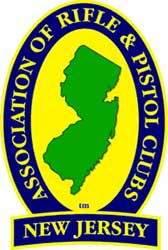 Trenton, NJ –-(Ammoland.com)- A news story is making the rounds today indicating that a "deal" has been cut between Senate and Assembly Democrats to ban firearms magazines over 10 rounds, in exchange for a supposed "fix" to a firearms transportation law that threatens gun owners with incarceration if they stop en route to the range or other authorized points.
The story indicates that legislative leaders will be joined by Newtown victims' families as part of "the fanfare" (the reporter's words, not ours) at an upcoming press conference.
The story has fueled speculation among gun owners that Second Amendment organizations were somehow involved in this supposed "deal."
Neither Association of New Jersey Rifle & Pistol Clubs , nor any other Second Amendment organization of which we are aware, had any involvement in such an arrangement.
More importantly, this news is a reminder that there remain politicians in the Garden State who continue to exploit tragedy to advance a pre-conceived agenda that has nothing to do with stopping criminals or madmen, and everything to do with limiting the self-defense rights of law-abiding citizens.
Arbitrary magazine limits do nothing to stop tragedy. Those bent on doing evil will not follow a magazine ban, and even if they did, magazines can be changed quickly. This kind of legislation gives criminals advantage over the law-abiding, and ties the hands of citizens in an emergency or home invasion.
Additionally, the idea that gun owners will accept a magazine ban in exchange for a supposed "fix" of an unrelated issue, is absurd. Both issues represent an infringement of Constitutionally protected rights. Gun owners will never, ever trade one infringement for another.
The message to gun owners is clear: the threat to Freedom in the Garden State is ever-present, and it will soon be time to answer the call once again. Please get ready to attend upcoming hearings when they are announced, and to speak out in every way possible.
Please watch for upcoming alerts with details as soon as we have them.
About Association of New Jersey Rifle & Pistol Clubs:The Association of New Jersey Rifle and Pistol Clubs, Inc. is the official NRA State Association in New Jersey. Our mission is to implement all of the programs and activities at the state level that the NRA does at the national level. This mission includes the following: To support and defend the constitutional rights of the people to keep and bear arms. To take immediate action against any legislation at the local, state and federal level that would infringe upon these rights. Visit: www.anjrpc.org