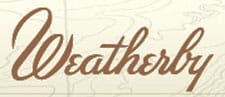 Paso Robles, CA – -(Ammoland.com)- Weatherby's booth (#126) at the 2014 Western Hunting & Conservation Expo will feature appearances by Team Weatherby celebrity Chad "Money" Mendes, a Mixed Martial Arts (MMA) featherweight title contender.
A crowd favorite for his explosiveness and speed, Mendes is on a five-fight winning streak and has a 16- 1 Ultimate Fighting Championship (UFC) record.
He was a two-time All-American wrestler at Cal Poly university, earning two PAC-10 championships with a record of 30-1 his senior year. Mendes is an avid hunter and outdoorsman.
Mendes will sign autographs in the Weatherby booth from 1 p.m. to 3 p.m. Friday, Feb. 14, and Saturday, Feb. 15. The Western Hunting & Conservation Expo runs Feb. 13-16 at the Salt Palace Convention Center in Salt Lake City, Utah. The event is hosted by Mule Deer Foundation and Sportsmen for Fish & Wildlife. Team Weatherby is a group of celebrities who act as spokespersons for the legendary firearms company. Leupold & Stevens, Inc. co-sponsors the team.
For more information, visit www.TeamWeatherby.com.
Founded in 1945, Weatherby, Inc.'s line features the new WBY-X products as well as the popular Vanguard Series 2 and legendary Mark V rifles (production and custom), Threat Response shotguns and rifles, semi- auto and pump shotguns, premium ammunition and security/shooting accessories. For more information, go to www.weatherby.com.
The company is based in Paso Robles, Calif., and invites all hunters and shooters to visit its free online community at www.weatherbynation.com or Facebook page at www.facebook.com/