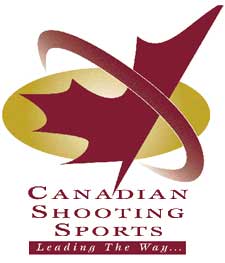 Canada – -(Ammoland.com)- In the spirit of non-partisan support for all federal parties who stand up for gun owners, it is notable that the Green Party of Canada may be building a bold policy platform to win our allegiance.
Will it translate to votes and seats in the upcoming federal election?
Green Party leader Elizabeth May, M.P. (Saanich-Gulf Islands) and recent Green acquisition Bruce Hyer, M.P. (Thunder Bay Superior North) are declaring their own war on the RCMP for the recent Swiss Arms and CZ-858 rifle reclassification. For the first time in memory, the Parliament of Canada may have more than one political party competing for the firearms vote.
After years in the political wilderness, are gun owners being presented with a choice?
Should responsible firearms owners care that they are receiving new-found support from a party with only two M.P.s sitting in the House of Commons? Absolutely. May and Hyer are not your garden variety politicians. Both are capable of exposing the issues they endorse under the bright lights of public scrutiny. Perhaps the Green Party has been convinced to help us expose the unworkable Firearms Act.
Elizabeth May was arguably the most effective speaker in past televised leadership debates, and is regarded as personable and open-minded by many House of Commons colleagues. She was named one of the world's most influential women by Newsweek in 2010 and voted Parliamentarian of the Year in 2012. Against his party's wishes, Bruce Hyer steadfastly opposed the long-gun registry on behalf of his constituents and eventually left the NDP to sit as an independent before he joined the Greens.
Check out this excerpt from a recent Elizabeth May letter to a gun owner:
"Thank you for your message regarding the RCMP prohibition of SAN Swiss Arms PE90 Classic Green carbine and Czech CZ858 (2P, 2V, 4P variant) rifles. This unfortunate situation shows that our country's current firearms regime lacks transparency and may be unnecessarily complicated.

"The Green Party of Canada supports fair, balanced gun control legislation that protects the legal rights of hunters, sport shooters and collectors, while helping to keep our communities safe. Greens believe that responsible citizens pursuing legal activities with firearms ought to be free from the threat of criminalization, and that firearms regulations should be clear and straightforward. The re-classification of any legal firearm to prohibited status needs to backed up with justification, and the reasons for prohibition made clear and public."
For his part, Bruce Hyer has penned a searing letter under his House of Commons letterhead to RCMP Commission Bob Paulson. Hyer is demanding an explanation for the reclassification that the Mounties have so far side-stepped. He says he may need to meet with Paulson, Deputy Commissioner Henschel of Specialized Policing Services and the Director of the Canadian Firearms Program. This guy is playing some hardball for gun owners' rights.
At this stage, May and Hyer are seeking buy-back compensation for affected gun owners. It's not the optimum goal of most gun owners, but it does show that the Greens are willing to dust off the firearms file. They know that gun rights may not find favour with many Canadians, yet they are willing to go there anyway. We continue to hope that the Conservatives will ramp up fairness in firearms laws, too, but the process has been unnecessarily agonizing to date.
While the Green Party's new policy direction reveals hope, Elizabeth May clearly requires counsel from a gun owners' perspective. Speaking during the debate to end the gun registry, she advocated against transporting firearms in vehicles. She needs to better understand that while criminals ignore gun control laws, sport shooters are handcuffed by them. May has also indicated her party wants the U.N. Arms Trade Treaty approved and signed by Canada. As usual, the gun bloggers are already at work cutting May to ribbons for appearing two-faced.
Let's take a beat and simply ask her if she might reconsider those previous anti-gun notions. People change – and the CSSA will find out if the Greens are squarely on the side of gun owners long before the election.
Here's what gun bloggers don't know – Elizabeth May and Bruce Hyer are close to Garry Breitkreuz, M.P., who is the best friend of Canadian sport shooters in Parliament. Hyer and Breitkreuz share duties as co-chairs of the parliamentary Outdoors Caucus and May is a member, too. The record shows that May and Hyer have long been vocal boosters of wilderness conservation through responsible environmental stewardship.
Should firearms owners consider getting cozy with the Green Party? Perhaps, given that we might finally have an answer to that burning question the Conservative government asks when it pushes us onto the back burner: "Who else are gun owners gonna vote for?" If the government thinks supporting sport shooters in mere half-measures is sufficient, maybe May and Hyer have provided the answer.
Bottom line is; it's still too early to tell. Ms. May's statement show a gleam of light and truly, the firearms community will never be safe until all political parties support us. This simple fact makes her perceived direction worth heeding. Political leopards can change their spots, it has happened many times before and will again.
The time may come when gun owners need to decide whether supporting the Greens would risk splitting the vote in Justin Trudeau's favour. That would be a problem for everyone – and a risk that Prime Minister Harper should not be willing to take. That puts the (musket) ball in his court.
About:
The CSSA is the voice of the sport shooter and firearms enthusiast in Canada. Our national membership supports and promotes Canada's firearms heritage, traditional target shooting competition, modern action shooting sports, hunting, and archery. We support and sponsor competitions and youth programs that promote these Canadian heritage activities. Website www.cdnshootingsports.org