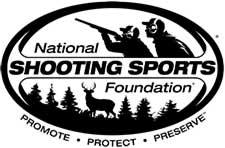 NEWTOWN, Conn –-(Ammoland.com)- There are now 13 Democrat and 14 Republican senators signed on as co-sponsors of the Bipartisan Sportsmen's Act, S.1996, the most important pro-hunting legislation in a generation.
That's great news, but we need to keep the positive momentum going.
All firearm owners, hunters, target shooters and sportsmen should call your senators and thank them for their vision and leadership in co-sponsoring this vital package of measures for the benefit of all who enjoy America's great outdoor traditions.
The U.S. House of Representatives has already passed their version of the Bipartisan Sportsmen's Act. We cannot let the Senate's legislative clock run too long or allow anti-hunting activists to defeat S.1996!  Act today and call your senators at 202-224-3121. Your calls will help ensure that this legislation remains foremost in their minds and continues to move forward.
Find out if your senator has co-sponsored this legislation. Then, CALL AND EXPRESS YOUR THANKS FOR THEIR LEADERSHIP.
Get NSSF's fact sheet on S.1996.
Bipartisan Sportsmen's Act of 2014
About NSSF The National Shooting Sports Foundation is the trade association for the firearms industry. Its mission is to promote, protect and preserve hunting and the shooting sports. Formed in 1961, NSSF has a membership of more than 6,000 manufacturers, distributors, firearms retailers, shooting ranges, sportsmen's organizations and publishers. For more information, log on to www.nssf.org.