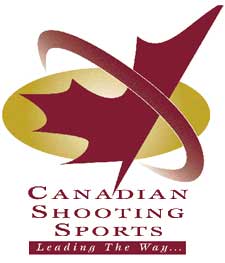 Canada – -(Ammoland.com)- Question: What is the best way to advocate changes in government firearms legislation?
1. Threaten to withhold volunteers, donations and votes if the government doesn't do exactly what you demand immediately.
2. Offer to take members of Parliament, Senators, and parliamentary staff to the shooting range so they can experience for themselves why shooting is safe, enjoyable and a challenging skill to master.
Answer: #2 by a landslide.
The 3rd Annual Parliamentary Outdoors Caucus Shooting Day at the Range is just around the corner. The buzz on Parliament Hill for this event has been escalating since it began in 2012. Co-host Garry Breitkreuz, M.P. has been fielding inquiries from his colleagues about the event since Christmas. As the June event approaches, the 45 available spaces overflowed to 69 parliamentarians of every political stripe as soon as Mr. Breitkreuz's office issued the official invitations. In just three years, the Day at the Range has evolved into a major event for Conservative, Liberal, NDP and Green caucuses.
Many firearms owners lament that the federal government has failed them because it has done nothing beyond scrapping the hated long-gun registry. The Canadian Shooting Sports Association (CSSA) advocates daily for more freedoms for gun owners, but let's at least be accurate about the Harper government's actions to date.
Life became much better for hand-loaders and other ammunition users when former Natural Resources Minister Joe Oliver updated regulations in the Explosives Act a few months ago. Foreign Affairs Minister John Baird helped gun owners when he refused to sign the feared United Nations Arms Trade Treaty. Business ledgers were eliminated as a back-door source for registration info and several CFO's were spanked over nylon cable trigger locks. Several MPs have taken to hardcore internal lobbying for fairness to the firearms community. Public Safety Minister Steven Blaney has been sabre-rattling with the RCMP and Chief Firearms Offices to negate silly, napkin-scribbled regulations that make life miserable for gun owners. And, he's just getting started.
So, is it a waste of time to give parliamentarians a chance to walk a mile in our boots?
The evidence thus far suggests we're onto something. They are getting the message. Most MPs and Senators (and cabmins, too) receive their range safety and shooting instructions and can't wait to toss some lead down range. Buzzed and happy when the mag is empty, the questions begin.
Most are flabbergasted to learn first-hand that sometimes there is virtually no difference between the non-restricted, restricted or prohibited classes of firearms. When our guest shooters set their hot handguns and smoking rifles back on the table, we explain why they can't own certain classes of guns they just shot. That's when they feel our pain. Many have suggested they will look into it.
The Day at the Range is also very valuable because it follows the Outdoors Caucus notion that heritage activities must be non-partisan. Fair firearms laws should not be treated as the express domain of the left or right wings. The right to own firearms is a freedom issue – not a political volleyball. History shows there will be a new sheriff at 24 Sussex at some point, and gun owners need champions in every political camp. The Annual Parliamentary Outdoors Caucus Shooting Day at the Range is just one more way of cultivating relationships with those who hold the keys to the legislative process.
We continue to get results by doing what we do. And, there is a host of firearms organizations and businesses that concur. The Day at the Range is made possible by industry participants who help provide guns, ammo, safety equipment, trainers, staff, range guidance and even lunch. The firearms community is indebted to our partners in the Canadian Sporting Arms and Ammunition Association, the Outdoors Caucus Association of Canada and of course, the Stittsville Shooting Ranges and the numerous industry partners that give so generously to this event.
About:
The CSSA is the voice of the sport shooter and firearms enthusiast in Canada. Our national membership supports and promotes Canada's firearms heritage, traditional target shooting competition, modern action shooting sports, hunting, and archery. We support and sponsor competitions and youth programs that promote these Canadian heritage activities. Website www.cdnshootingsports.org