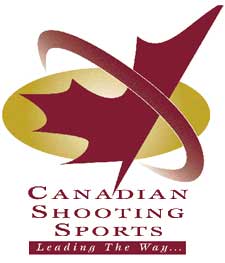 Canada – -(Ammoland.com)- The Canadian Shooting Sports Association (CSSA) is on the cusp of an exciting new era.
Tony Bernardo was recently named Executive Director of the CSSA in tandem with his activities as head of the Canadian Institute for Legislative Action (CILA).
The CSSA has been without a full time executive director for a couple of years and Tony's appointment allows us to embark on a journey to introduce several exciting new projects to propel the shooting sports across the nation.
The CSSA is creating the new "TEAM CSSA Shooting Rangers" junior training program. The future of the shooting sports can only be secure if the younger generation takes an active interest in target shooting and hunting. With the assistance of acting Chief Instructor Dave Arrowsmith, new (fun) courses are being developed for young Shooting Rangers in conjunction with firearms clubs across Canada.
The CSSA will provide clubs with Shooting Rangers packages so they can begin teaching young shooters. The association will award badges, certificates and skill level patches for young shooters to proudly display at home or sew on their favourite jacket. Stay tuned to find out more about CSSA's introductory shooting courses through local clubs, whether they are CSSA clubs/members or not. Firearms wholesalers, retailer, and manufacturers have a special vested interest in sponsoring these news CSSA training programs that will produce the next generation of customers, too.
Stay tuned for the announcement of "Stick to your Guns" dinners in Toronto and Ottawa. We will be conducting seminars in those locations and capping off the day with a fun evening with friends and some great prizes.
The CSSA is also ramping up its popular programs to teach the teachers, too. Recent CSSA instructor training courses have been very popular and over-subscribed. Last year, CSSA instructors trained some 200 new instructors, many in the classroom at CSSA's head office near Toronto's Pearson International Airport. We will run the two-day course again on June 7-8 in that same location. If you are interested in finding out how you can become a firearms instructor, see the item that follows this Commentary for details.
In the interest of bringing more training opportunities to other areas, the CSSA is strengthening its course scheduling and curriculum in other provinces to bring more instructors up to speed. The wave of the future for the shooting sports lies in training enthusiastic shooters who respect safety and excellence. The CSSA believes that most Canadians will tolerate responsible firearms ownership when they understand these legitimate heritage activities are no different from taking the family to the local arena, swimming pool or soccer field.
Every Olympic competitor jumped their first hurdle, skied their first bunny slope or entered their first race. Team CSSA wants all Canadians to take aim at the bulls-eye and pull the trigger the first time. It is our future.
About:
The CSSA is the voice of the sport shooter and firearms enthusiast in Canada. Our national membership supports and promotes Canada's firearms heritage, traditional target shooting competition, modern action shooting sports, hunting, and archery. We support and sponsor competitions and youth programs that promote these Canadian heritage activities. Website www.cdnshootingsports.org