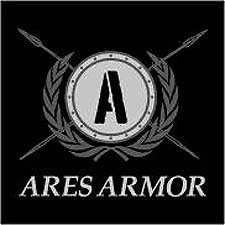 Oceanside, CA – -(Ammoland.com)- Dear Sir or Ma'am,
Lycurgan, Inc. Ares Armor
208 N Freeman St
Oceanside, CA 92054
TO: Whom It May Concern
FROM: Dimitrios Karras, CEO Ares Armor
SUBJ: AB 1014, Gun Violence Restraining Orders
DATE: June 1, 2014
We are now at the beginning stages of the legal fight against the ATF's tyrannical rampage across the country.
They operate under the assumptions that extortion and robbery are acceptable tools that they may use against the American People.
If you are a customer of Ares Armor, the ATF has STOLEN your name and information out of our database. We intend to get it back.
Again, if you conducted any business with us between February of 2010 through March of 2014 they stole YOUR information. We have since updated our computer systems with encryption but that's not enough. We want the Court to force them to destroy all copies of the information they took. We are going to go for the throat. The ATF is essentially running secret tribunals that do not comply with APA regulations. We have a regulatory agency that thinks they can pick and choose which regulations they themselves abide by!!!! We have an opportunity to attack the very nature of how the ATF operates.
They are on the clock. First, they must respond to our contest of forfeiture within the next 10 calendar days. Second, they have attempted to hide in the shadows like the cowards they are and have refused to produce documents relating to the Search Warrant they obtained almost 4 months ago. We have been granted a hearing on July 31st 2014 where we hope to get a court order demanding them to turn over the "secret" documents they are hiding. Once we have these documents we can amend our complaint and launch a full on offensive against their illegal organization.
They are a force to be reckoned with. They have unlimited funding and resources. We do not. They have caused immeasurable damage to our business and are hoping to bleed us out. We need your help! I am expecting to incur extreme legal fees over the next couple of months. I would love to say that I can stand by myself and win. I cannot without your support. Unfortunately justice is not free in our country.
If you want to see us win this fight, every penny helps. I have cut my own salary to less than minimum wage and am putting every single thing we have into this fight.
I believe in this. Every order placed on our website or in store is greatly appreciated! If you cannot help with money, we understand that times are tough, spreading the word and raising awareness about our plight is also appreciated.
The battle has begun, if you want to see the underdog come out victorious over one of the largest Federal Agencies in existence… I need your help! Thank you all!
Aut inveniam viam aut faciam,
Dimitrios Karras CEO Ares Armor
Ares Armor Mission Statement:
There are many companies with a long drawn out mission statement about who they are and what charity they donate to. Our Mission Statement is simple, It is the same one we had when we served in the Marine Corps. To support and defend the Constitution of the United States against all enemies, foreign and DOMESTIC. Visit:http://aresarmor.com/store/