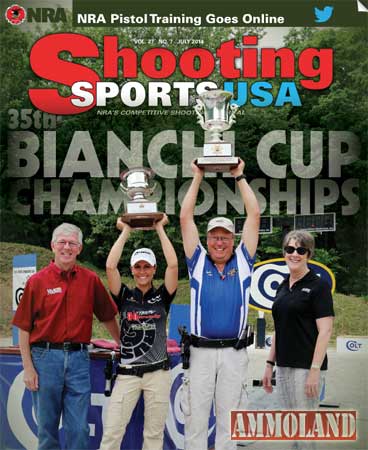 FAIRFAX, Va. –-(Ammoland.com)- Dear AmmoLand readers of Shooting Sports USA digital, your NEW July 2014 digital issue is now available.
Please go to: Your NEW Shooting Sports USA Digital Edition below or..
If you have trouble with the link above, paste – https://www.nxtbook.com/nxtbooks/nra/ssusa_201407/index.php?startid=4  into your browser to view this issue.
Be sure to tell your family and friends to sign up for their FREE Shooting Sports USA digital edition at www.nrapublications.org/ssusa/
Thank you,
NRA Publications
National Rifle Association
11250 Waples Mill Road
Fairfax, VA 22030-9400
Thank you.