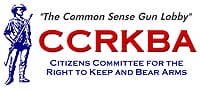 BELLEVUE, WA – -(Ammoland.com)- The collective anti-gun powers that consist of media, congressmen, and gun control groups continually try to brainwash the American people into believing we do not need guns.
Firearms are used for self-defense every day in our great Country. A firearm is what levels the playing field between a 100 pound woman and a 250 pound hardened criminal.
While our entire Congress enjoys a 5 week vacation we will not stop protecting our Second Amendment Rights. We are going to educate our members of Congress by sending them stories that prove firearms are not only a right, but an absolute necessity.
Let's blast faxes to every Senator's and House of Representative's home offices educating them on why we will never lose our right to keep and bear arms and share the stories that prove firearms are a necessity.
Typically, the only news you hear on the national media about firearms is bad news in America. The liberal anti-gun media does not want you to know the truth about guns and how many lives are saved every day because of them.
Our first story is out of Columbia County, GA. A fifteen year old boy was forced to shoot his uncle, Kenneth Newman Jr., after Newman came to the boy's home, destroyed property, assaulted his father, and put him in a choke hold while threatening to kill him.
After verbally and physically trying to stop his Uncle from choking his father, the boy ran to get his .22 rifle. He warned Newman that he would shoot if he did not stop. And that's what the boy did; shot him one time in the back.
The man is going to recover and thanks to the 15 year old, the situation was handled. If the boy did not have a firearm in that situation, he and his father could very well be dead.
A woman, NJ Logan, was home alone in her Manatee County, FL home while her husband was away. A suspect broke into their home but did not stick around when they realized the woman at home had a firearm.
The suspect quickly fled when they learned the homeowner was armed. You don't want to think about what could have happened to NJ Logan if she had not had her trusty firearm.
NJ said, "I don't know what was going on in my mind. Honestly all I wanted was my gun." And that gun was enough to save her life.
Another home invasion was stopped in Orlando, FL in the middle of the night. A man grabbed his firearm once he realized someone had broken into his home where he, his wife, and 3 children were sleeping.
The man confronted the intruder and shot a few rounds at the intruder after a confrontation. After realizing this homeowner meant business and had a firearm to back it up, the intruder fled the scene.
These are not self-defense stories from 2014 or the past few months. These are self-defense stories from the past week and there are plenty more to choose from. These are the stories we are sending members of Congress while they are on vacation.
They need to be educated with the truth about firearms in America. The violent statistics spewed all over the television are skewed statistics from illegal guns used by gangs. The 20+ murders per weekend in Chicago are not done with legal guns by law-abiding gun owners.
Guns level the playing field between an unsuspecting law-abiding citizen and a hardened criminal looking for their next fix. Do not let Congress rest on their vacation; we sure will not rest until everyone's 2nd Amendment Rights are not threatened.
Sincerely yours,
Alan M. Gottlieb
Chairman
Citizens For The Right To Keep And Bear Arms (CCRKBA)
If you prefer to donate by check, please mail to:
The Citizens Committee for the Right to Keep and Bear Arms
12500 NE Tenth Place
Bellevue, Washington 98005
With more than 650,000 members and supporters nationwide, the Citizens Committee for the Right to Keep and Bear Arms is one of the nation's premier gun rights organizations. As a non-profit organization, the Citizens Committee is dedicated to preserving firearms freedoms through active lobbying of elected officials and facilitating grass-roots organization of gun rights activists in local communities throughout the United States. Contributions are not tax deductible. The Citizens Committee can be reached by phone at (425) 454-4911, on the Internet at www.ccrkba.org or by email to [email protected].