SilencerCo celebrated for the second time for entrepreneurial spirit, innovative business tactics and skyrocketing revenue growth.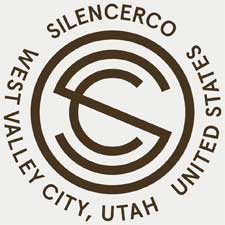 WEST VALLEY CITY, UTAH –-(Ammoland.com)- Utah-based firearm silencer company SilencerCo today announced it has been ranked in the 2014 Inc. 500 | 5000 listing of America's Fastest-Growing Private Companies.
The list represents the most comprehensive look at the most important segment of the economy – America's independent entrepreneurs.
SilencerCo additionally received accolades from the Utah Business magazine in its 2014 Utah Fast 50, as the 20th fastest-growing company in Utah.
"Being recognized as one of the fastest-growing companies in America and in our home state of Utah demonstrates the demand for our company and what we do," said Josh Waldron, CEO of SilencerCo.

"We built this company on the idea that dedication and hard work would define and fuel our position in the industry. Today, we can look back at company growth of over 788 percent from 2010 and envision even greater successes to come."
Complete results of the INC. 5000, including company profiles and an interactive database that can be sorted by industry, region, and other criteria, can be found at http://www.inc.com/inc5000/list.
"Not all the companies in the Inc. 500 | 5000 are in glamorous industries, but in their fields they are as famous as household name companies simply by virtue of being great at what they do. They are the hidden champions of job growth and innovation, the real muscle of the American economy," said Inc. Editor Eric Schurenberg.
This is the second time SilencerCo has appeared in both the Utah Business magazine Fast 50 and INC. Magazine's 500 | 5000.
About SilencerCo:
Founded in West Valley, Utah in 2008, SilencerCo started with a belief in the fundamental premise that firearms don't have to be loud and has now become the market leader in sound suppressors, muzzle devices and related products. By investing in innovation, customer service organic manufacturing, advocacy, education and talent, SilencerCo is now focused on making firearms hearing-safe for all hunting and shooting applications, making products that have never been made before, and making the buying experience a better one.