By Major Van Harl USAF Ret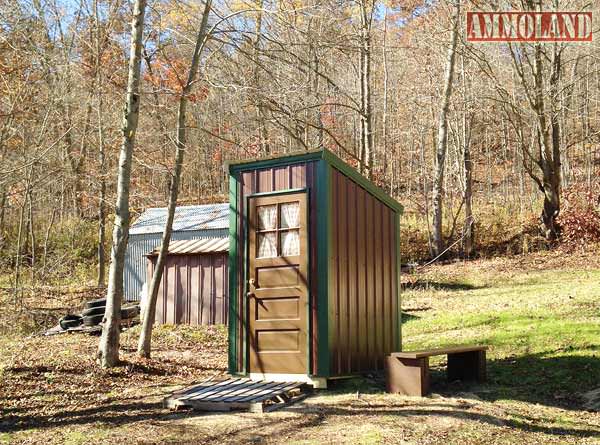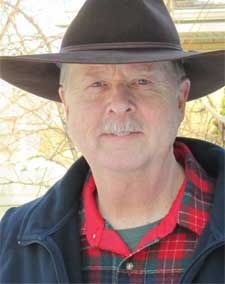 Wisconsin –-(Ammoland.com)-  We in North America take indoor plumbing for granted. We expect to always have a bathroom with running water and heat waiting for us whenever the need arises.
We expect commercial businesses to have restrooms available for our convenience, even if you do not plan to spend money in their establishment. Put a lock on a gas station restroom that forces you to ask for "the key" and we are almost offended.
More likely it is because we are not spending any money at the gas station and we are a little embarrassed to assume free restroom accommodations.
Head out into the country and indoor plumbing gets a little harder to find. I would suggest that most North Americans under the age of 50 have never had to satisfy personal needs in a one hole outhouse, let alone have to squat in the trees on a roadside hoping no one drives by.
There was a time in this country when outhouses were everywhere. Even in the city it was common to have an outhouse in the backyard. I can remember going to my great grandmother's home back in the early 1970s in Winigan, Missouri and she still only had an outhouse.
All the homes around her in that small town had indoor plumbing, but not my great grandmother.
So when this big city kid went to see her, I had to use the outhouse and this meant if I needed to go in the middle of the night, I put on my coat and walk outside.
The Colonel and I bought a piece of an old dairy farm back in the early 1980s. I had to install an outhouse since there was no livable buildings or a well on the land. Over the years I have continued to do maintenance and upkeep on that venerable old outhouse. I was going to build a new one, when I was advised by a plumber they were no longer legal.
You cannot just dig a hole in the ground and build a small four by four building over the open earth and call it your outdoor bathroom. I discussed digging a hole and putting in a 55 gallon plastic barrel and then building a new outhouse over that setup. I looked into actually having a real bathroom built into my new pole barn and was I ever in for sticker shock.
First I was going to spend approximately $15,000 to have a well drilled. Then there was $10,000 more to have a septic system installed. After I got to $25,000 just for the basics I still would have to pony up to actually build a bathroom. Not one using normal fixtures, I would have to be able to drain the system whenever we were not at the "farm" in case it froze and cracked pipes. None of the above was going to happen considering the limited days spent out at the "farm" each year. But we still had an outhouse issue to solve.
Ken Rynes of Rynes Plumbing, in Richland Center, WI sold me on the idea of putting in a casted concrete buried holding tank and having an outhouse built on top of the tank. Once the tank was in the ground Bob Levy of Levy Construction ([email protected]) built the steel outhouse. Bob with his outstanding skills had built my pole barn so I requested he make the outhouse out of the same materials and colors of the pole barn.
The holding tank has a four foot by four foot concrete slab placed over the tank. I asked Bob Levy to increase the size to six feet long by four feet wide. If I was a liberal, myself and three of my trendy friends could stand around inside my new outhouse drinking lattes. Since I am not, there is plenty of room to hang up my winter parker, and turn on the space heater and lights before ever using the facilities. With it being six feet long, I easily installed a rifle rack for my conservative firearms.
I found I have better cell phone reception at the outhouse than in the pole barn so I added a cell phone bench next to the outhouse. This way, while you are waiting your turn you can stay in contact with the rest of the world.
I figure I could have dug my own hole and built a wooden outhouse for under $500. Instead the final bill was just over $2000. However barring a tornado taking it out, this will be the last outhouse I have to build.
Most importantly, the Colonel and I love our new outhouse. As the rest of the world is fleeing Ebola in the big city with nowhere to satisfy personal needs, we will then really realize $2000 was not too much to pay to be ready.
Major Van Harl USAF Ret. / [email protected]
About Major Van Harl USAF Ret.:Major Van E. Harl USAF Ret., a career Police Officer in the U.S. Air Force was born in Burlington, Iowa, USA, in 1955. He was the Deputy Chief of police at two Air Force Bases and the Commander of Law Enforcement Operations at another. He is a graduate of the U.S. Army Infantry School.  A retired Colorado Ranger and currently is an Auxiliary Police Officer with the Cudahy PD in Milwaukee County, WI.  His efforts now are directed at church campus safely and security training.  He believes "evil hates organization."  [email protected]